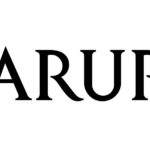 Website Arup
We shape a better world
') } else if (width >= 425) { console.log ('largescreen'); document.write('') } else { console.log ('nompuad'); document.write('') } // -->
Whether working for small regional airports or the world's largest hubs, we apply the same high calibre of analysis, creativity and strategic thinking, focused on understanding and serving our clients' needs. As an Airport Planner, you will be expected to undertake the following tasks in this role:
• Undertaking Demand/Capacity Analysis
• Developing terminal facility requirements
• Developing baggage facility requirements
• Participating in and driving the development of simulation models (terminal and/or airfield)
• Management of airport planning tasks and small projects
• Client interface; representing Arup at internal and external meetings.
Required Skills & Experience
• Previous airport planning experience in all or some of the following areas; terminal simulation, airfield simulation, terminal and airfield facilities planning
• Previous experience within a consultancy environment
• Educated to degree level in aviation related subject (preferably post-graduate degree)
• Experienced user of Microsoft Office packages, particularly Excel
• Strong and proven track record of delivering robust and high quality analytical work
• Experienced user of airport simulation tools (ideally CAST user, CAST Terminal, and/or CAST Aircraft)
• Excellent understanding of ICAO, EASA and IATA standards and recommended practices is required including experience in their interpretation.
• Strong analytical approach
• GIS knowledge and/or other graphical software is desirable.