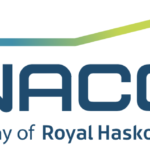 Website NACO/Royal HaskoningDHV
What you will do as a BIM Revit Modeler BHS
') } else if (width >= 425) { console.log ('largescreen'); document.write('') } else { console.log ('nompuad'); document.write('') } // -->
As a BIM modeler for Baggage Handling Systems (BHS) youwill translate the BHS designs of new airport passenger terminals into models and drawings using Revit.
You will work both with the BHS Knowledge Group to translate their concepts and designs into 3-dimenional models, learning the basics of the systems so that you understand the concepts and optimize them accordingly during modelling. Components to be modelled include the transportation and baggage reclaim conveyors, x-ray screening equipment and baggage loading equipment. Due to the nature and size of the baggage handling system, the coordination with structural and other mechanical equipment is ongoing and can be challenging.
You will also work with the wider BIM team within NACO, to model your work within the rules and guidelines of the BIM execution plan. You will be expected to share knowledge and/or collaborate on large airport projects with colleagues from other departments and regions worldwide. You may also assist these colleagues with modeling and/or coordination of systems other than baggage handling. To facilitate this, you are up to date with all types of (BIM) software developments. During your work, you implement BIM including the necessary templates and families. You will be challenged to strive for clash-preventative modelling and automate repetitive tasks. In doing so, you will contribute to the Digital Way of Working (DWoW) program which is an important thread of improvement throughout our entire organization.
Where you will work
Royal HaskoningDHV is an independent, international engineering and project management consultancy with 140 years of experience. Backed by the expertise and experience of 6,000 colleagues all over the world, our professionals combine global expertise with local knowledge to deliver a multidisciplinary range of consultancy services for the entire society in some 150 countries. By showing leadership in sustainable development and innovation, together with our clients, we are working to become part of the solution to a more sustainable society now and into the future.
As a BIM Revit Modeler BHS you will become part of the Business Unit Aviation. This is one of the smaller and more boutique units and consists of the worldwide renown consultancy brands NACO and InterVISTAS. Our highly motivated team delivers full spectrum, integrated engineering-, strategic- and management consultancy services related to airport and aviation development all over the globe. We run our aviation business from our "head office" in The Hague, The Netherlands supported by our offices in Canada, United States and South Africa.
NACO has a history of designing and modelling large scale constructions projects, similar in size to the new Terminal proposed for Amsterdam Airport Schiphol, for example. NACO has large scale projects running currently, meaning that you would be expected to apply your Revit skills immediately from the first week of joining.
What you bring
Knowledge and experience of modelling in Autodesk Revit;
Construction or Engineering background, or similar (HTS);
1 – 2 years of relevant work experience;
Good oral and written communication skills in English; Dutch language will be considered a plus.
You are proactive, stress-resistant, customer-focused and accurate.
And the following is nice to have, but not required:
Experience with OpenBIM: IFC and/or BCF
Experience with Autodesk AutoCAD
Experience with Autodesk Construction Cloud / BIM360
Experience with Dynamo / parametric design
This is what you get from us
We offer you an opportunity to make a difference in an unique team of aviation enthusiasts. Together with our very talented staff you make the future of aviation happen through rewarding projects. Royal HaskoningDHV holds a solid national and international market position that offers ample opportunity for personal and professional development. Furthermore, we offer:
A good work-life balance, including a laptop and company cell phone so you can work wherever and whenever you want;
Work from home scheme including equipment provision;
28 holidays based on a 40-hour work week;
A good primary salary(2705-3100) and pension accrual through our own pension fund;
A workplace in our office in The Hague and travel allowance or a NS-Business Card;
Lifelong learning by offering you plenty of training & development opportunities;
Personal budget which you can use to buy extra days off, to buy a bicycle or just to have some additional salary;
Our challenging Young Professional Program in which you focus on developing your hard and soft skills, together with other young professionals within the organisation;
Young Royal HaskoningDHV that organises inspiring events, workshops and excursions with colleagues inside and outside the Netherlands.
Are you our new colleague?
We would like to meet you! Click on the apply button and upload your resume and motivation letter. For more information, you can always contact Max Kapteijn, Recruiter Corporate, at max.kapteijn@rhdhv.com or call/WhatsApp on +31 0 683 241 654. If you would like to schedule a digital face to face meeting to discuss the role, please let us know.