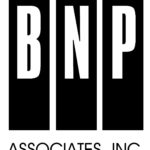 Website BNP Associates, Inc.
World's Leading BHS Consultancy
One of our clients is upgrading their BHS and HBS at a major Northern European Hub and we are seeking an experienced and well qualified full time Site Project Manager to be our person on the ground for the project.  BNP head office and Sr. Project Manager will provide continuous support both from the head office and during on-site visits.
The key Responsibilities & Duties for the SPM include:
• Based full-time at the airport, acts as the BNP lead project representative.
• Supports the airport project and programme team in all technical areas of the BHS/HBS projects
• Provides day-to-day design/site management of the BHS and HBS Contractors
• Undertakes document/design reviews of submissions from BHS and HBS Contractors, supported by the BNP back office team prior to collating and releasing reviews to the contractors
• Chairs project and interface coordination meetings, provides MOM
• Provides project status reports as required by BNP and the Airport
• Supports the evaluation of Contractor claims for additional time/money
• Reviews the BHS/HBS installation for progress, quality and conformity to contract
• Creates Snag/Punchlist of BHS/HBS equipment installations
• Manages the process of testing/commissioning and project handover
• Supports ORAT activities undertaken by the airport
The ideal candidate will have:
·      Engineering degree (preferable)
·      Minimum 10 years BHS experience
·      Minimum 5 years of BHS site experience
·      Experience with brownfield BHS installations
·      Experience with Hold Baggage Screening (HBS) projects and preferably with EU STD 3 or TSA Certified screening systems
·     Experience working internationally
We provide competitive remuneration commensurate with experience along with housing and expense allowance.