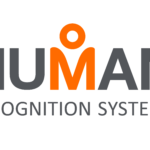 Website HRS_biometrics Human Recognition Systems
Delivering digital identity platforms around the world
We are an extraordinary technology brand looking for extraordinary people.
From humble beginnings, Human Recognition Systems has risen to become a global leader, providing state-of-the-art digital identity solutions to some of world's most demanding workplaces. Our customers, including major organisations like airports and construction companies, expect an unparalleled level of innovation and quality from our products and services.
From our employees, we expect commitment, trust and imagination to be your driving forces. In return, you can expect to play a key role in our story and join a dynamic market leader at a crucial stage of its development. At Human Recognition Systems, you can expect more.
We have an exciting opportunity for a Business Development Consultant to join our Aviation Team.
What does a Business Development Consultant do?
• Achieve and where possible, exceed revenue and margin targets to directly contribute to the Aviation Solution's team targets, objectives and profitability goals.
• Plan, develop and execute a sales strategy to drive New Business sales for the Aviation Solution products that convert through to an increase in new Human Recognition Systems' customers in target regions.
• Qualify opportunities in order to accurately determine requirements and sales process, including: status, timelines, budgets/limits, financial Year, stages and milestones etc., along with identifying associated key stakeholders & decision makers (and internal senior and technical support required), as required to progress and close deals swiftly and successfully.
• Promptly and professionally follow-up on new business opportunities assigned to you, agreed by the Sales Director or self-generated in line with the defined "Path to Purchase" process to help drive sales conversion rates.
• Work with relevant personnel to produce professional and accurate quotations, proposals and RFP/RFI responses as well as renegotiation documentation that address Customer's needs, concerns and objectives while meeting HRS requirements.
• Regularly maintain accurate and up-to-date information within Salesforce that correctly covers; business leads, sales opportunities, timelines, pipeline and contacts details to help drive behaviours and optimised allocation of effort to be successful.
• Build close and mutually supportive working relationships with members of the Aviation Solution team and other HRS personnel, providing regular and effective communication to HRS management and marketing, project & product representatives. This includes establishing a clear handover process to delivery teams to implement sold work.
• Attend Network Events, Exhibitions and the like to drive relationships and opportunities.
• Maintain a thorough and up to date knowledge of the HRS & Aviation Solutions products & services, installations, market conditions and competition.
How to stand out?
Your experience
• 5 years Business to Business product / consultative sales experience
• Direct sales experience in a target based, commission orientated, dynamic sales environment
• Strong commercial awareness, negotiation skills and demonstrable commercial success.
• Proficient with Microsoft Office products
• Effective use of sales CRM system e.g. Salesforce
• Use of Microsoft Office – Word and Powerpoint.
• Desirable
• Aviation market, biometric experience is an added advantage, though not essential.
All about you
• Self-motivated, driven to hunt and close the deal and hit sales targets, budgeted margins and adhere to the company's sales policies
• Passionate in creating and leading Customer sales presentations and product demonstrations, bringing the products and the business to life
• Excellent customer service and communication (written and verbal) skills.
• Ability to understand customer needs and develop deliverable product and commercial solutions to satisfy their requirements.
• Ability to develop and influence relationships at multiple levels within the customer organization, including at a senior level.
• Ability to work independently to achieve ambitious business targets.