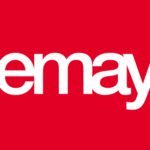 Website Lemay
What you will accomplish with us
') } else if (width >= 425) { console.log ('largescreen'); document.write('') } else { console.log ('nompuad'); document.write('') } // -->
Reporting to the Airport Project Manager, you will:
• Analyze data and programming documents provided by the airport authority and/or client;
• Assemble graphic and digital documentation as well as the databases necessary for the requirements analysis;
• Design manoeuvring and apron layouts and validate ground service around aircraft such as refuelling, placement of loading bridges and baggage handling;
• Interpret and implement existing norms, standards and recommended practices;
• Perform static and dynamic simulations of various vehicle and aircraft movements;
• Carry out airport facility and infrastructure surveys for various projects;
• Attend internal and external meetings;
• Produce reports, drawings and presentations.
What you need

• University degree in architecture or transport engineering;
• 3 to 5 years of relevant experience;
• Proficiency in MS Office suite and specialized IT tools (AutoCAD);
• French and English bilingualism, spoken and written;
• Knowledge of AviPlan simulation software (asset);
• Ability to obtain security clearance for restricted areas;
• Ability to work in a multidisciplinary environment and manage several files simultaneously;
• Precision and great attention to detail;
• Analytical approach;
• Initiative, autonomy and resourcefulness.
What we offer

Lemay makes its employee development and well-being a priority. Part of that is offering the following advantages:
• Competitive salary and bonus program;
• Flexible group insurance plan (health and dental insurance, health and well-being management accounts, RRSP/DPSP);
• Payment of professional association membership fees;
• 3 weeks of vacation;
• Possibility of flexible schedule and summer schedule;
• Social activities throughout the year;
• Creative work environment.
Our workspace
3500 Saint-Jacques St. and Montréal-Trudeau Airport
Are you up for the challenge?