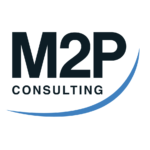 Website M2P Consulting GmbH
Be part of a great team that is passionate about aviation
') } else if (width >= 425) { console.log ('largescreen'); document.write('') } else { console.log ('nompuad'); document.write('') } // -->
For our office in Frankfurt am Main, we are looking for motivated, talented individuals who would like to join our team as a Consultant (f/m/d).
About you
You love to face challenges and you have advanced analytical skills
You are pragmatic and open-minded towards new technologies and approaches
You have 2-3 years of experience in consulting
You bring an excellent readiness of mind
You hold a degree in economics, engineering, informatics or other relevant degree
You like to work and interact with different clients
You are a self-motivated team player who is open to travel
You know German and English, both fluent in speaking and writing
You have a soft spot for the travel, transportation and logistics industry
You feel comfortable in different surroundings and working environments
Your mission
Support our team in Frankfurt and work on exciting projects within the travel, transport and logistics industry:
Maximize efficiency by analyzing, redesigning and / or defining the client's processes
Evaluate data and define significant KPIs to set up reporting for different groups and level of stakeholder
Track the status of the project and regularly present it to the team and / or steering board
Implement new solutions after evaluating the stakeholders' requirements
Drive our clients' transformation and digitalization
Be responsible for your own work packages within your projects
Develop concepts and strategies in collaboration with our clients
Execute workshops with our clients to understand their needs
Dive into operational processes and show a hands-on mentality
Strive for high quality and contribute to the success of the project
Attend internal and external trainings and events
Participate in internal study groups and share industry know-how
Be creative and willing to define new innovative offers
What you can expect
Be part of a great team that is passionate about the travel, transport and logistics industry. M2P offers a dynamic atmosphere, collegial culture, and partner-track careers. We do not only provide the opportunity to work on leading edge initiatives with our clients, but the opportunity to contribute to and steer the development of our firm. With M2P, professionals expand on their existing knowledge, skills, and experience no matter where they are in their career.