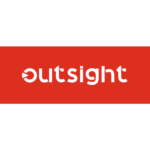 Website Outsight
Outsight means "the ability to see and understand external things clearly."
') } else if (width >= 425) { console.log ('largescreen'); document.write('') } else { console.log ('nompuad'); document.write('') } // -->
We are an innovative company specialized in delivering "Real-Time 3D Situation Awareness." We've developed unique solutions for processing LiDAR data in real-time as well as other 3D-native technologies. We enable an unprecedented level of perception and semantic capabilities or smart machines like vehicles and mobile robots, as well as smart infrastructure projects like transportation hubs, venues, roads, and more. Prestigious clients in the US, Europe, and Asia use our solutions in a variety of applications, including autonomous cars, mobile robots, industrial automation, ITS, drones, off-road vehicles, and more. In addition to Paris, we have offices in San Francisco and Sophia Antipolis.
We're looking for top-notch professionals in a variety of fields to join our rapidly expanding team.
ROLE
Sales Manager EMEA in charge of key accounts for our Smart Infrastructure Solutions.
The full time permanent position is based in Paris.
As part of this role, you have to:
Build & manage relationships with customers, partners, integrators and distributors, both pre-sales and post-sales.
Close MM€ deals with large key accounts
Ensure Outsight's high visibility in the industry
Increase Outsight's outreach within targeted segments
Profile needed:
5-10 years experience in the Smart Infrastructure industry. (Airports, Transportation, People Flow Monitoring, Intelligent Traffic, Smart Mobility )
Master degree, preferably in business and engineering field
A track record of exceeding sales and/or business development goals
Curious and Analytical: Understand how customers think, what they want and why
Resourceful: Can creatively find ways to get the job done efficiently
A commitment to customer satisfaction and solution-oriented
Must be self-driven, diligent, proactive, and detail-oriented with the ability to work independently
Entrepreneurship spirit is key for this role
Polished and relatable: Manage interactions with external parties smoothly, charismatically, and professionally
Personable: Get along well with a range of stakeholders, from VPs to entry-level analysts
Self-aware and humble: Open constructive feedback and proactively identify opportunities for self-improvement
Technically proficient: Motivated to learn about the product in detail so you never need to say, "you'll have to talk to the technical team about that."
Ability to work in a fast-moving team environment and effectively organize tasks and projects
Why join us?
The opportunity to work in an international start-up on the rise with significant resources and high growth.
The possibility of working with dynamic, experienced and multidisciplinary teams.
The prospect of growing in responsibility with the business.
The pride of participating in the creation of a whole new generation of 3D perception solutions.
A position in which you can grow quickly and express your creativity & potential.
Working with visionary and passionate management.
—
Outsight is an Equal Employment Opportunity employer that pursues and hires a diverse workforce. Outsighters don't make employment decisions on the basis of race, color, religion, ethnic or national origin, nationality, sex, gender, gender-identity, sexual orientation, disability, age, military status, or any other basis protected by local, state, or federal laws. Outsight also strives for a healthy and safe workplace, and prohibits harassment of any kind. If you have a disability or special need that requires accommodation, please let us know.