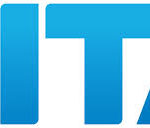 Website SITA
SITA is the world's leading specialist in air transport communic
') } else if (width >= 425) { console.log ('largescreen'); document.write('') } else { console.log ('nompuad'); document.write('') } // -->
PURPOSE
In aviation, OEMs (Original Equipment Manufacturers), Air Framers and MROs (Maintenance Repair Overhaul) offer digital services to airlines such as predictive maintenance. Those service use data and predictive models to compute trend analysis, derive predictions helping airlines anticipate problems on their aircraft before they occur.
SITAONAIR launched in January 2019, a new cloud-based data broker solution called e-Aircraf® DataHub, which purpose is to offer OEMs, Air Framers and MROs, global, trusted and secure access to data such as aircraft data as well as other required data. Rolls-Royce is early adopter or e-Aircraft® DataHub for its engine digital service called TotalCare™.
With e-Aircraf® DataHub SITAONAIR connects with airlines data centers, retrieves data, enriches data and delivers data through different APIs to OEMs / Air Framers / MROs.
While the e-Aircraf® DataHub solution initial development is essentially focused on the retrieval and processing of aircraft data, future developments in the roadmap include more data types coming from additional sources (e.g. Weather, Flight Plans etc…).
The purpose of the graduate position is to perform research on the technical and commercial feasibility for new data requirements, and recommend technical and commercial integration into e-Aircraft® DataHub roadmap.
KEY RESPONSIBILITIES
In context of the job you will:
Research and identify data sources origins, build an inventory of the possible ways to source the new data
Confirm feasibility of new data requirements,
Elaborate commercial and partnership models to consider with data source providers,
Specify how to technically integrate the new data sources into e-Aircraft® DataHub
Recommend how the new data should be monetized in context of e-Aircraft® DataHub commercial proposition to OEMs, Air Framers or MROs.
The analysis will include descriptions from technical, solution and business standpoint.
The analysis will be mostly conducted thru desk research and interviews, or engagement with Industry stakeholders.
The analysis will be conducted under the supervision of the product manager in charge of e-Aircraft® DataHub.
Format will be a word report and a power point including executive summary and backup research material. It is also expected to deliver an oral presentation to SITAONAIR product management and engineering teams. The material you will produce should have the highest quality standards as it may be reused in context of trainings and senior management presentations.
Qualifications
KNOWLEDGE
Language: English mandatory
The candidate can demonstrate:
Understanding of aeronautical environments, airlines, air framers, OEMs
Understanding of Big Data / Telecom / Software / Application Service Provider environments
Understanding and high interest in marketing, competitive watch and portfolio strategy matters
Ability to understand customer business requirements and turn them into data requirements
Strong communication skills: required to interface with partners and internally
Innovative attitude, curiosity
Result orientation & business drive and determination