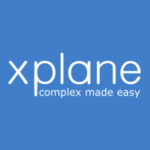 Website xplane
Baggage and Passenger Technology Advisors
') } else if (width >= 425) { console.log ('largescreen'); document.write('') } else { console.log ('nompuad'); document.write('') } // -->
xplane is an international engineering design group specialising in the design and optimisation of baggage handling and intralogistics systems, including automated conveying, sortation and distribution systems. We provide independent design and advisory services to our clients within the aviation and logistics markets.
xplane is looking to build its team of qualified automation engineers to cater for growth.
xplane is based in Auckland, New Zealand, and works internationally. There is flexibility in the location of the applicant, and hours worked, although the ability to travel internationally is required.
Responsibilities would include:
• Baggage Handling System layout design and review
• Advisory services on baggage and passenger technology and process
• Advisory services on low level and high level control systems
• System analytical services
• Review of technical specifications
• Review of CAD/Revit models
• Technical assistance to Project Management teams
• Acceptance Testing of systems
• Ability to articulate in written and spoken form to all levels of our client's business
• Customer facing
• Flexible hours, based on job deliverable dates
• Airport airside security pass will be required to perform onsite works
Please email your resume/CV to recruit@xplane.aero