Aedas

Aedas is the world's only local and global architecture and design practice driven by global sharing of research, local knowledge and international practice. Our 1,400 creative minds with design studios across the globe create world-class design solutions with deep social and cultural understanding of the communities we design for. We create world-class design solutions that are tailored to the needs of cities and communities around the world.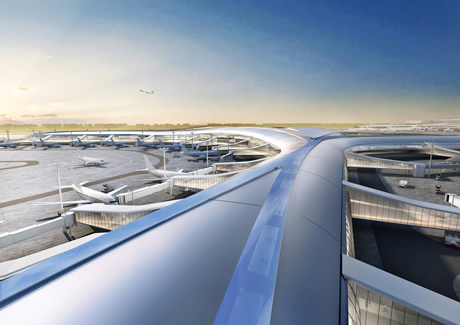 Shenzhen Airport Satellite Concourse, China
Currently Aedas has 12 global offices serving across Asia, Europe, Middle East and America. In 2016, the practice is ranked the world's seventh largest architecture firm by internationally renowned magazine Building Design. Aedas provides architecture, arts, graphic design, interior design, landscape design, urban design and masterplanning services to a wide range of developments spanning across mixed-use, retail, office, residential, hotel, infrastructure, social infrastructure and urban planning, completing over 100 projects totalling over nine million square metres of space. Its projects have received a number of international and regional awards.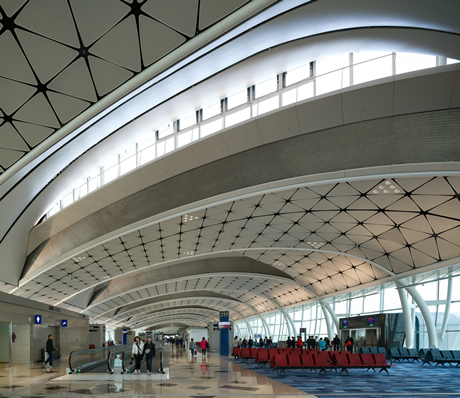 HKIA Midfield Concourse, Hong Kong
The company has extensive knowledge and experience successfully delivering airport facilities, airport master plans, passenger terminal buildings, hotels, retail facilities, cargo handling and logistics buildings and ferry terminals, that meet the needs of airport users, regulatory agencies and the surrounding community. Our deep understanding of airport operations allows us to create solutions that are functional, efficient, experiential and sustainable.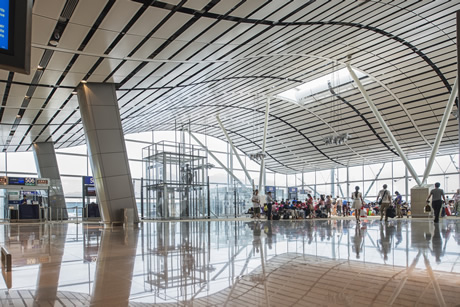 HKIA North Satellite Concourse, Hong Kong
In 2016, Aedas won two international competitions to design Shenzhen Airport Satellite Concourse and Hong Kong International Airport (HKIA) Third Runway Passenger Building, reinforcing Aedas' strength in the infrastructure sector and demonstrating Aedas' growing influence in providing innovative aviation solutions.
Aedas is also proud to have been involved in the majority of terminal and concourse projects at HKIA, including the new Midfield Concourse, North Satellite Concourse, SkyPier development, Terminal 1 East Hall expansion, Airport Authority Hong Kong's headquarters, Cathay Pacific Cargo Terminal, Tradeport Logistics Centre, Asia Airfreight Terminal 1 and 2 and DHL Central Asia Hub expansion. We are currently working on the HKIA Terminal 2 expansion.

Chengdu International Airport, China (shortlisted entry)