Amadeus IT Group

At Amadeus we help airports to work smarter, faster and more efficiently
Our solutions reduce airport operational costs with more efficient operations. They assist in protecting and growing revenue. And, most importantly, they enhance the experience for all travellers.
We are able to achieve this because of our commitment to innovation. Since 2004, we've invested more than €4bn in Research and Development (R&D). So, we are not constrained by rigid legacy systems. We provide the latest technologies, tailored to meet the needs of airports, ground handlers, and airlines.
Amadeus is a trusted name with more than 30 years of history in the travel industry. We also have a global footprint, which includes 14,000 employees, and offices across Europe, Asia Pacific, and the USA.

Ensuring airports meet the challenges of today and tomorrow
Our cloud-based solutions are supported by our state-of-the-art data centre; one of the world's largest. Benefits of using our private cloud include:
Regular updates developed by Amadeus and provided to all customers at no additional cost
No need for expensive infrastructure upgrades, Amadeus takes care of that
Customer community input tailors our products to suit customers' exact needs
This ongoing R&D and support means airports can always benefit from the latest and most optimised solutions. Thereby ensuring they have the tools to meet the challenges of today and tomorrow.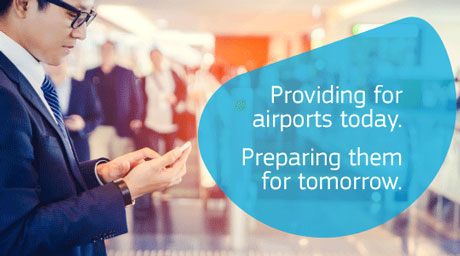 Information from every aspect of our travel eco-system
Amadeus provides solutions for all stages of the traveller life-cycle, including products for airlines, travel agencies, hotels, railways and of course, airports. This means:
Solutions leverage information from the entire travel eco-system
Decisions can be made on the most accurate and complete data
Airports can have greater future visibility thanks to shared information with other stakeholders
Our solutions also include aggregated data about passenger volumes going through airports. This allows the airport to forecast throughput and offer more targeted and relevant services.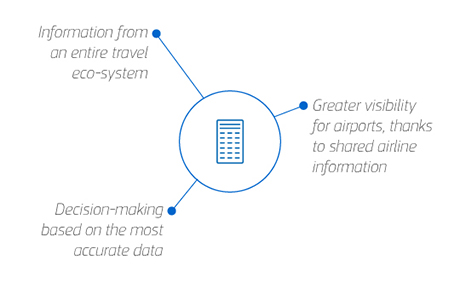 Enhanced airports for an enhanced traveller journey
When airports operate more efficiently, it means they can offer a better experience for every customer.
Amadeus airport solutions streamline processes while reducing resources required. We make airports more flexible, adaptable and agile, so they can focus on delivering the best possible service for travellers.
Not only this, but our intelligent tools also allow airports to customise experiences to match the needs and desires of individual travellers, thereby creating more personal and tailored journeys.
For more informa tion visit our website.
For our whitepaper publications, check out the Amadeus ACUS positioning paper and the Amadeus commissioned whitepaper Strengthening the airport value proposition