ON-BLOCK GmbH

ON-BLOCK GmbH was founded in 2013 by Reinhard Zeiler. He is known as the pioneer of ORAT (Operational Readiness & Airport Transfer), having developed international ORAT business for Munich Airport Company.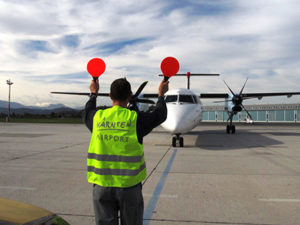 Since ON-BLOCK was founded, the company guided and supported various new airport- and passenger terminal openings around the globe. Throughout his career, Reinhard Zeiler was involved in around twenty new airport/passenger terminal projects.
Company Services:
With the experience gained by being involved in many airport facility openings, one major issue became apparent:
All project steps have to be guided and controlled by one proactive program management.

In addition to the classical ORAT support and guidance, ON-BLOCK will also offer the program management support in cooperation with experienced partner companies.
To be closer to the rapid growing airport world, ON-BLOCK will open an international office in the United Arab Emirates in 2016.