Big data and artificial intelligence can predict each individual baggage journey within an airport and support the operations with real-time recommendations, explains Khaled Nabli, head of digital aviation at Siemens Logistics.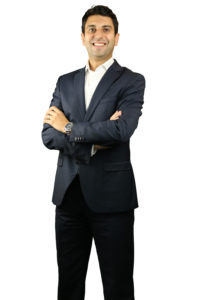 Airports and airlines strive to keep the rate of lost, damaged and misdirected baggage as low as possible. Not only do they want to meet the standards of IATA Resolution 753, which requires airlines to track baggage at four key points in the journey, but they also want to achieve maximum passenger satisfaction. And of course, they want to reduce expenses: mishandled baggage in 2018 cost the aviation industry more than US$2.4bn worldwide. Furthermore, high left-behind baggage indexes leave airports and airlines alike exposed to reputational risks.
In a typical interline transfer bag journey at a single airport, at least five different touchpoints are involved – and they need to cooperate and link processes and systems. They are: the airline operating the inbound flight; the ground handler offloading and inducting bags into a baggage handling system; the airport operating a baggage handling system and sorting the bags; again, the ground handler delivering the bags to the outbound flight's aircraft; and the airline operating the outbound flight.
Now imagine that the inbound flight is delayed and the aircraft arrives later than the published minimum connecting time required for transfer flight connections. In many cases, the individual stakeholders manage to transfer baggage in time for the connecting flight by working together. But it is very likely that all five stakeholders use various siloed IT systems, such as different departure control systems, baggage reconciliation systems, baggage management systems and airport operational databases.
Falling below the minimum connecting time releases many stakeholders from accountability for inefficiencies during their own handling processes. In fact, in many cases successful baggage transfer could have easily been achieved if stakeholders had transparency and predictability in terms of baggage flows.
While IATA Resolution 753 has improved transparency, the biggest challenge lies in turning gathered data into insights to predict, act and collaborate to achieve a better passenger experience. Siemens Logistics offers airport stakeholders intelligent digital solutions to reduce the rate of delayed bags. One is through Siemen's Baggage 360 and Aviation Data Hub.
Baggage always in view
Baggage 360 is a smart, easy-to-implement application that enables airports and airlines to gain a holistic overview of every individual bag on its journey within an airport. The intuitive application enables a bag to be monitored from the moment it is checked in at the airport to the point at which it is retrieved by the passenger. Baggage handling teams and other stakeholders benefit among others from an overview of transfer bag handling for a total of 26 hours – the last two hours and, thanks to forecasting functionality, the next 24 hours. For forecasting, innovative machine-learning models are employed to predict the time that each bag will be processed through each milestone on its journey.
To further refine the forecast of the remaining milestones, Baggage 360 updates the status of each bag with current data as it is received. Airport stakeholders are therefore able to predict at-risk bags, which significantly reduces the number of misconnections. At the same time, Baggage 360 helps to drastically reduce the left-behind index, avoiding costs of up to US$100 per misdirected bag, according to industry figures.
Moreover, Baggage 360 helps airport stakeholders to further enhance their baggage flows. By enabling them to optimally allocate their resources, such as baggage handling systems, ULDs and ground handling, urgently needed capacity can be provided at peak times. Best of all, Baggage 360 gets the job done with existing datapoints and the intelligent integration of – until now – untapped data sources through Aviation Data Hub.
Improving collaboration with digital tools
Siemens' Aviation Data Hub is a digital solution that eliminates data silos and thus enables standardized data exchange in real time. It provides customers with a highly reliable data stream covering all applications, including a complete history and the current status of individual events and objects. Its data structures are based on decades of Siemens' industry know-how as well as on industry standards such as IATA's Airline Industry Data Model (AIDM) and ACI's Aviation Community Recommended Information Services (ACRIS). Data from each relevant system is onboarded, integrated and shared via a robust and secure API with all data processing systems and applications, for example Baggage 360 or the airport's or airline's own data analytics systems.
For airlines and airports, Baggage 360 and Aviation Data Hub are cornerstones in the move  from reactive to proactive baggage management that will improve the passenger experience and reduce baggage operational costs.