Under growing pressure, airports are increasingly addressing capacity goals with gate and aircraft stand optimization, explains Bernadette Schaefer, product manager at Inform.
The demand for both leisure and business air travel continues to grow. The International Air Transport Association (IATA) forecasts a doubling of passenger numbers to 8.2 billion by 2037. Keeping up with increasing capacity demands, while maintaining passenger satisfaction and fiscal goals, has become a major challenge for today's airports. From gate capacity planning to day-of-operation adjustments, airports increasingly rely on real-time decision-making support to stay ahead of growing capacity challenges.
Delivering this critical support is optimization software. As Alexandre de Juniac, director general and CEO of IATA, stated, "The solution does not lie in more complex processes or building bigger and bigger airports, but in harnessing the power of new technology to move activity off-airport, streamline processes and improve efficiency."
Improved gate and stand management is one area airports are targeting for the use of advanced technologies.
The challenge
For many airports, the demand for gates and stands far exceeds the facilities, prompting huge airport projects around the world. Istanbul Airport, which opened in October 2018, has 143 gates. The airport replaced Istanbul Ataturk Airport which operated with just 41 gates. In the USA, New York's LaGuardia Airport is undergoing an US$8bn renovation which will increase its offering from 40 to 72 gates. Also in New York, JFK International Airport recently announced plans to expand its Terminal 4, adding 16 new gates. Similar projects are planned or are already underway in many other airports worldwide.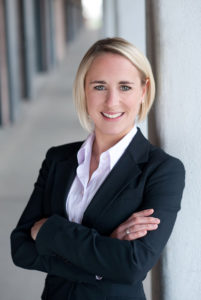 Expansion projects, however, come with their own challenges. Adjusting already strained infrastructure to accommodate growing traffic volumes and passenger numbers, particularly during construction projects, can potentially further restrict gate and stand capacities if resources are not managed effectively. By introducing gate and stand management software to optimize allocations, many of the gate and stand capacity constraints can be effectively addressed.
The software
Gate and stand optimization software helps airports to better use their existing infrastructure capacities in response to increased traffic and passenger volumes. These solutions also help them evaluate and plan infrastructure and expansion projects before they start. Advanced gate and stand management solutions cover the entire strategic and tactical planning process. These tools help planners to run what-if scenarios and create alternative plans covering extended periods, as well as enabling them to visualize the results.
On the day of operations, real-time flight information can be utilized to make tactical adjustments and continually optimize gates and stands. Dispatchers utilize the information the software generates to further optimize operations through managing by exception and by fixing problems directly in the field.
Today's most advanced gate and stand management solutions offer critical performance features such as the ability to:
Process hard rules and preferences for aircraft gates and stands and specific airport restrictions regarding terminal resources;
Maximize resource utilization for gates and stands, while minimizing aircraft tows and passenger bus transports;
Optimize other terminal resources relating to gate and stand management such as check-in counters and baggage belts;
Automate flight data collection, analyze it, and provide different reporting formats (for instance, dashboards and ETL/warehousing) for operational and analytical application scenarios; and
Facilitate information sharing among airport operations, maintenance and airline personnel.
The system supports the planner in the use of scarce resources, thus avoiding bottlenecks. If, for instance, single stairways or exits can be accessed by multiple departure lounges, the system coordinates and plans the use of both resources in the most efficient way. For the planning and allocation of check-in counters, as well as other resources, the system takes into account neighboring restrictions and airline preferences. Passenger arrival profiles and queue lengths are among the factors used to plan the varying demand of check-in resources. Additionally, the system helps to minimize the walking distance for arriving passengers on their way from the gate to the baggage belt.
The benefits
In addition to improved planning processes, airports deploying gate and stand optimization software realize increased productivity for planners and dispatchers. There is also a measurable reduction in flight delays and related costs. The optimized gate and stand utilization ultimately delivers an improved passenger experience. Airports that have introduced gate and stand optimization software have reported more efficient airline assignments of gates during planning and day of operation stages, with some doubling their passenger processing capacity per hour.
The same airports report an increase of turns per gate, reduced hold delays and taxi times and an increased ability to process more flights with fewer gates and stands. For airports undergoing construction, these efficiency gains can also help mitigate gate and stand use restrictions.
While hard infrastructure investments are important for increasing gate capacity when needed, gate management software is clearly more cost-effective. Consider the example of Hartsfield-Jackson International Airport in Atlanta, Georgia, USA. In 2016, the airport estimated costs for the construction of five gates on the north end of its Concourse T to be US$200m. More recently, however, it revised the projected cost to US$330m. In situations like this, surely airports would be better to optimize the use of existing infrastructure and facilitate better planning of gate expansion programs, thereby containing costs while still achieving their capacity goals.