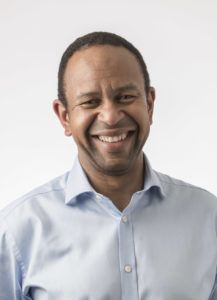 With the current boom in the aviation sector, passenger lounges are increasingly forming an important part of an airline's on-ground experience. Errol McGlothan, director of lounge operator Airport Lounge Development, explains how airlines can best position themselves to take advantage of the market
Retail remains a key priority for airports since it's incredibly profitable; spending reached a global total of US$38bn in 2016 and is expected to grow by 27% to reach US$49bn by 2021. It comes as no surprise then, that airport real estate is in higher demand than ever before – and brands, particularly luxury stores and restaurants, have become increasingly bullish to claim them.
However, we're also seeing a huge surge in demand for lounge space in airports thanks to the rise of premium lounge programs and products such as Priority Pass, which are bundled with high-tier credit cards. As more travelers look for access to airport lounges, smaller airport operators are recognizing that there is a demand which needs to be met if they are to be first choice for frequent flyers.
Airlines are beginning to re-evaluate the 'ground experience' and are subsequently investing in high-quality, exclusive lounges for top-tier passengers. With little room for maneuver in the inflight experience, airside real estate offers a valuable opportunity to differentiate their offering and ensure the demand for luxury is met on the ground in advance of a flight.
Combined, these trends mean airport lounge space is a highly valued commodity, but one that needs to be used efficiently, or risk facing pressure from profitable competitors in retail or food and beverage.
Lounges have some natural advantages in this fight for space: they are more easily located on mezzanine levels, for example, unlike stores. But any lounge needs to make sure it is being used to its maximum potential – no operator wants a negative asset on its books.
Big global airline operators are beginning to take steps to ensure lounges are being used efficiently. Alliances such as SkyTeam or Star, enable multiple airlines to invest in lounge spaces. But such a model won't work for every operator. There are an increasing number of innovative approaches that airlines can take to ensure that lounges form an important part of their on-ground experience, wherever they operate in the world.
Use existing shared-use operator
For those airlines with only one or two flights departing an airport a day, it's not particularly efficient to invest in lounge space, even if they want to provide a premium experience for passengers. These airlines might instead choose to work with a lounge operator to develop a shared-use, jointly-owned lounge.
The lounge is available to the airline's passengers, while also being opened-up to broader customer bases, such as members of Priority Pass. Each new, non-airline guest is additional revenue; economies of scale mean costs for catering and management are reduced, and there are no long periods of time where the lounge is empty.
Partnership with shared-use operator
Airlines that have already invested in lounge spaces, but who find that they are not being used as often as they could be, might choose to follow another route. While retaining ownership of the lease, an airline can partner with an operator, such as Airport Lounge Development (ALD), to manage the lounge and broaden the customer base by offering the lounge to other customer bases.
Airlines can then choose exclusive-use for their premium customers during the few select hours when their passengers are in the airport. The cost of running the lounge can be lowered by securing revenue by allowing passengers traveling on different airlines, or lounge access program members, to use it for the remainder of the day.
Outsourced to shared-use operator
Alternatively, airlines might choose to outsource the management and operation of the lounge to an operator like ALD. In a similar vein, the airline may seek to have exclusive lounge access during certain hours, even while ceding ownership of a lounge to a separate lounge operator.
This was the model that we followed with The Club at PHX, in Phoenix Sky Harbor International, Arizona: taking over a British Airways (BA) lounge and rebranding it as our own, while maintaining access for BA passengers during BA flight hours. By opening up access to new guests, such as Priority Pass members, the lounge has benefitted all parties. It has lowered BA's cost, while delivering great service for their customers and offering third party customers access to a lounge in an airport where they previously had no access.
There are clearly plenty of different options available for airline operators today and the list is sure to grow as they try to balance profit against delivering a great customer experience to passengers. What's clear is that to ensure airport lounges remain efficient, and are being used to their full potential, there needs to be a change in the way they are used and how airlines approach a lounge offering.
Looking ahead, we might even see airlines partner with lounge operators to help them improve or differentiate their on-the-ground experience in innovative new ways, from concierge services to on-the-go retail or food and drink. The airport is a space of constant evolution and there are exciting times ahead – so keep an eye out as these changes start to roll out worldwide.