Acquire Digital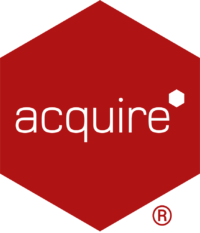 Acquire Digital: Revolutionizing Digital Solutions for Airports
Welcome to Acquire Digital, the leading provider of Interactive Digital, Digital Signage, and Digital Wayfinding solutions. With a strong track record since 1997, we have become the trusted choice for airports and blue-chip clients worldwide.
At Acquire, we focus on delivering cutting-edge software solutions that power display systems. Our dedicated in-house software team, based in the UK and working with global partners, ensures unparalleled quality and innovation. Our extensive range of offerings includes smart information displays, stunning LED screens for architectural showcases and advertising, interactive systems, and intelligent maps.
With over 1,500 installations to date, our solutions are tailored to meet the unique needs of each location. We have successfully deployed our systems in prestigious shopping malls across the United States, including renowned names such as Simon, JLL, WPG, Steiner, Hines, and Tanger. Our expertise extends to offices, campuses, mixed-use developments (such as the Intel HQ campus), and airports, including the world's busiest airport, Hartsfield Jackson International Airport in Atlanta.
Our Interactive Kiosk application enhances visitor satisfaction by providing a safe and user-friendly experience for all. Users can quickly and effortlessly find what they need while also discovering unexpected destinations, such as alternative stores or new areas.
Powered by our comprehensive CMS, our digital Wayfinder offers near-real-time customization, enabling you to make changes on the fly. Additionally, it supports live data integration, whether from your own sources, third parties, or as a fully managed service by Acquire.
The same dynamic information used in our Wayfinder kiosk can also be seamlessly integrated into web and mobile maps, complete with optional blue dot routing. Furthermore, it can be exported to third-party platforms like Apple and Google maps. Our solution complements GIS services and seamlessly imports data from various systems.
Partner with Acquire Digital, your trusted ally for all your digital and digital signage needs. Take the next step toward revolutionizing your airport experience. Click here to learn more and connect with our experts.