Forbo Siegling GmbH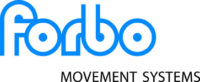 The majority of the world's airports use Forbo Movement Systems products to convey air freight and baggage. When it comes to equipping international airports with conveyor and processing belts, there are good reasons why Forbo Movement Systems is the market leader. With our global service network and experience from numerous major projects, we act as a partner to OEMs and operating companies in terms of planning, construction and after-sales service. Our product range is tailored to the requirements of today's airports and reflects the increasing demands placed by the ever-greater quantity of baggage and freight. The latest example: Energy-saving conveyor belts (AmpMiser™ 2.0) that are up to 50% more energy efficient. Our experience, high quality standards and the results of consistent research and development ensure our products are always one step ahead. Which is why baggage and air freight are moved with our conveyor and processing belts the world over. Safely, reliably and efficiently.
A high-performance conveyor can't afford to have any weak points. Forbo Movement Systems' conveyor and processing belts are designed to do the job required on each and every section of the conveyor. Our belts ensure efficient and fast operations, get even better performance out of existing conveyors and save a lot of energy in many cases.
Forbo Siegling service – anytime, anywhere
The Forbo Siegling Group employs around 2,400 people. Our products are manufactured in ten production facilities across the world. You can find companies and agencies with warehouses and workshops in over 80 countries. Forbo Siegling service points are located in more than 300 places worldwide.