Gunnebo is a major global provider of gated control solutions in entrance security. For airports we specialise in passenger control solutions at pre-security, lounge access, self-boarding, immigration and anti-return zones, all covering the complete passenger journey from entering the terminal to departure and arrival.
Our solutions provide vital support to the passenger management process where we collaborate closely with Airports Operations and IT providers. Through our software platforms we are fully certified to offer automated gated systems using traditional printed, e- ticketing, travel ID, biometrics and passport identification media.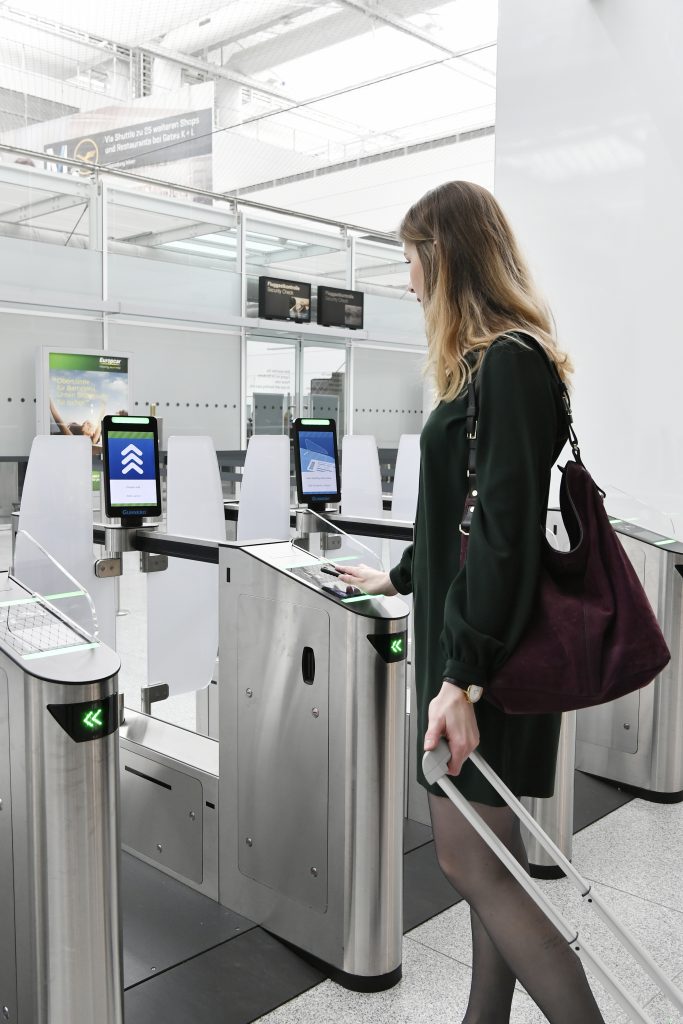 We accelerate airport processes by maintaining a high speed of throughput to minimize queuing, keeping travelers stress free and give the Airport the opportunity to better control overheads with a quick return on investment.
Our solutions are scalable and offer future proofing as technology changes, through flexible configuration options and strong partnerships with leading aviation software providers. To date we have the largest global footprint of biometric "One-ID" solutions with over 1,500 gates deployed in more than 30 airports worldwide.