Lindner

Lindner – Your strong partner for interior fit-out and building envelops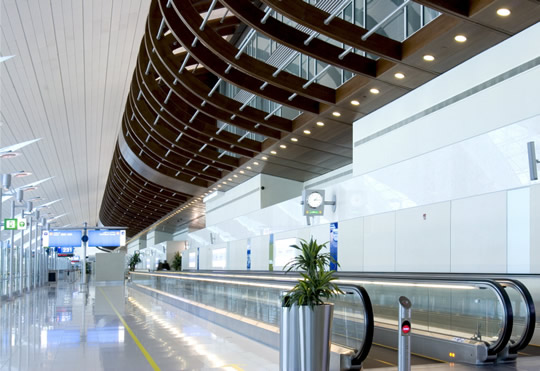 Dubai intl. Airport, hotel envelop and cladding with real wood veneered aluminium profiles and panels – © Lindner, Arnstorf 
Lindner has built a worldwide reputation of quality and excellence as a manufacturer and installer of high quality interior products and high class facades for airports.
Since 1965, Lindner has been involved in the design, fabrication, supply and/or installation and project management of interior fit-outs. With our financial strength and international references together with worldwide production facilities we offer reliability to our partners.
Together with our own R&D department and a specialist team dedicated to the requirements of airport terminals, lounges, shops and offices, our designers create solutions for the client's individual needs.
1995 Lindner realised its first international milestone project in the airport sector with an order volume of quite 65 million Euro on Hong Kong Chek Lap Kok International Airport.
Lindner is not only one of the market leaders in the field of complete interior fit-out but also for the supply only of our interior products worldwide.
Passenger Terminals Interiors

Different suspended metal ceiling systems also with wood appearance effect at Mumbai Int. Airport, Terminal 2 – © Lindner, Arnstorf 
One of Lindner´s key strength is the interior fit-out of passenger terminals around the globe.
We can realize your individual requirements into reality with customized, high quality and environmentally friendly products like metal ceilings, partition systems, wall claddings, floor systems, lights and lighting systems.
A good example for the capabilities of Lindner in the Airport sector is Frankfurt International Airport.
Lindner supplied and installed products like suspended expanded metal ceilings, suspended metal chilled ceilings, raised and hollow floors, wall claddings, shop facades, partitions and specific built-in furniture just to name a few.
With the execution of the Lounges the contract values were altogether worth more than 80 million Euro.
Passenger Terminals Exteriors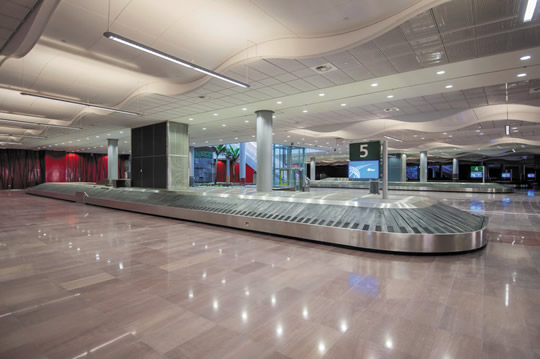 Different suspended metal ceilings, partitions and wall claddings at Mauritius Int. Airport – Photo: blast Communications, Mauritius
The business division Lindner Steel & Glass completes our portfolio for building envelopes.
Together with Lindner Facades and Lindner Roofing Systems we can now offer single source solutions to our clients.
The specialist English facade company Schmidlin (UK) Ltd. has been part of the Lindner team since April 2006.
The former subsidiary of Schmidlin AG Fassadentechnologie has set new standards in facade technology worldwide over the last 25 years.
The Lindner Group's building envelope specialists at Prater Ltd, Surrey UK, has decades of experience in designing and installing roofing systems.
Airline Lounges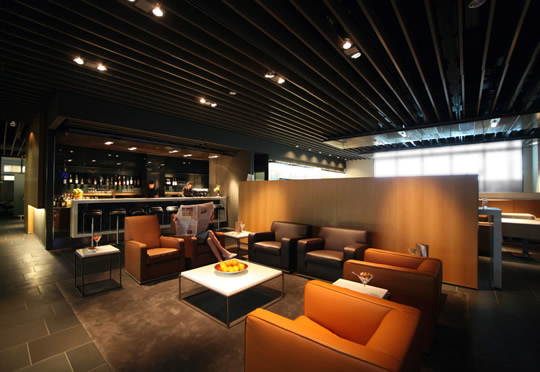 Complete interior fit-out for the Lufthansa First Class Lounge at Munich Int. Aiport – © Lindner, Arnstorf 
Air Berlin, British Airways, Cathay Pacific Airways, Emirates Airline, Etihad Airways, Japan Airlines and Deutsche Lufthansa AG are amongst Lindner's client base.
The lounge projects are handled as turnkey or single package solutions just as favoured by the client. Lounges are very multifaceted places.
From rather quiet places and relaxing zones to lively amusement zones suchlike bars, every airline and airport aims to achieve a comfortable place for their lounge visitors.
Lindner's interior products for lounges e. g. metal ceilings, partitions, floor systems, furniture etc. can not only be delivered as an eye-catcher, together with our innovative integrated technologies such like heating and cooling as well as lighting, the atmosphere of the room can be adapted for maximum comfort.
Airport Shops & Offices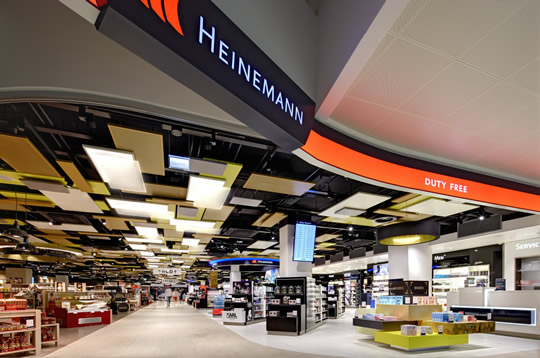 Customised canopy ceilings for the Heinemann Shops at Vienna Int. Airport – © Lindner, Arnstorf
An execution time of very tight duration and works during daily operations is the main challenge but can easily be handled with complete solutions – and on top – secures the very best service for your project.
Trust in many years of Lindner's experience in the fit-out of shops and offices. Whether you are aiming to attract customers by visually pleasant shop fronts and interior design or if you want to achieve discretion in your office rooms using acoustically highly effective solutions, Lindner is your strong partner.