Drive solutions for the airport industry
Whether for baggage handling systems, moving walkways or large hangar doors – NORD DRIVESYSTEMS supplies flexible, reliable and efficient drive technology for all airport applications. Drive solutions for the airport industry are characterised by ultimate reliability, the greatest possible energy efficiency, long life and less maintenance and have been proven in thousands of airport applications throughout the world.
With its specialised know-how in airport conveyor technology, NORD creates economical drive solutions that combine high flexibility and tiered functional equipment with convenient operability. Excellent product quality compliant with international standards, short planning and installation times, high delivery capability and good price performance ratio are essential. NORD supports its customers during all project phases: Design, commissioning, service, maintenance. NORD drive solutions are extremely robust and ensure trouble-free operation. Further advantages are compact design, quiet running, high overload capacity and high precision positioning.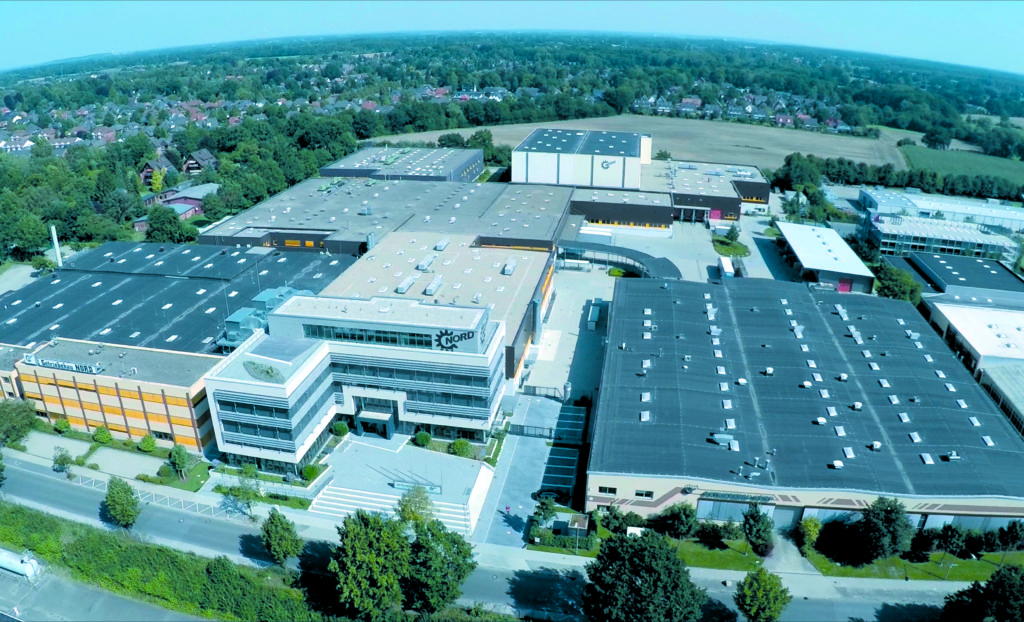 Drive specialist with more than 55 years experience
With more than 4,000 employees, NORD DRIVESYSTEMS has developed, produced and sold drive technology since 1965, and is one of the leading global full-service providers in the industry. In addition to standard drives, NORD delivers application-specific concepts and solutions for special requirements such as energy-saving drives or explosion-protected systems. In the 2019 financial year, annual sales amounted to 750 million Euros. NORD now has subsidiaries and sales partners in 98 countries worldwide. The extensive sales and service network guarantees optimal availability, enabling short delivery times and customer-oriented service. NORD produces a very diverse range of drives for torques from 10 Nm up to over 250 kNm, supplies electric motors in the power range of 0.12 kW to 1,000 kW, and supplies the required power electronics with frequency inverters of up to 160 kW. Inverter solutions are available for conventional control cabinet installations as well as for decentralised, fully integrated drive units.
NORD DRIVESYSTEMS is recognised in the airport industry by well-known international consultants and operators such as the German Airport Technology & Equipment (GATE), the American Association of Airport Executives (AAAE) and the International Association of Baggage System Companies (IABSC).