Rockwell Collins ARINC Airports

Over 170 airports, airlines and ground handlers around the globe rely on Rockwell Collins' ARINC integrated airport solutions.
Visit www.airportknowledge.com to investigate our portfolio including our first common use touchless self-bag drop solution which enables PCI compliance and find out how using Rockwell Collins cloud technology will allow airlines and airports to deploy systems faster than ever.
Our efficient and cost-effective shared systems feature biometric identity management for use on common use check-in, security access points and boarding gates supported by our integrated suite of Airports Operational products.
Rockwell Collins creates integrated solutions for airports of all sizes.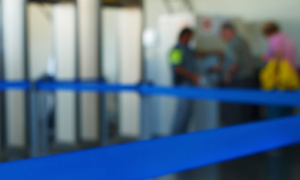 Delivering enhanced business intelligence, In the aviation industry, airlines and airports work to provide a seamless travel experience for the passenger, intertwining their operations to be optimally efficient, cost-effective, safe and customer-friendly.
Improve the passenger experiences.
Optimise communications to drive your business forward.
Allow greater control of your operations through data analysis.
Passenger Processing Solutions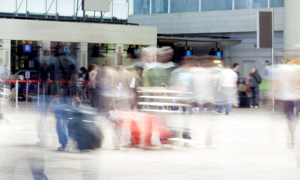 Mobile and cloud-based solutions to keep people moving. With the number of travelers increasing every year and changing security requirements, airport operators are constantly working to keep lines shorter and passengers moving smoothly – making passenger processing more crucial than ever.
• Make check-in processes faster for passengers and staff.
• Attract new airlines and routes through reduced service setup costs.
• Make the most of IT resources and infrastructure to maximise your services
Passenger Facilitation Solutions
BY 2020 it is the goal of the industry to have 80% of global passengers offered a complete range of relevant Self-Service options to provide better convenience and reduce queues. Rockwell Collins doesn't want to stop there. We drive innovation, developing solutions to make all airport travel seamless, enhancing security and making the airport journey as efficient as possible
• Enhance security and improve efficiency throughout the journey.
• Increase the effectiveness of security procedures and improve the passenger experience.
• Simplify the process and offer a seamless journey through the airport.
Seamless, efficient and cost effective. A vital part of passenger processing and integral to efficient airport operations, the right baggage handling solutions can make or break the flow of an airport. Offsite, curbside, at the counter or at the kiosk – it doesn't matter how you check-in, Rockwell Collins' ARINC baggage solutions lead the way.
• Reduce check-in delays.
• Improve efficiency and minimise operational peaks.
• Maximise revenue, increase security and optimise resources.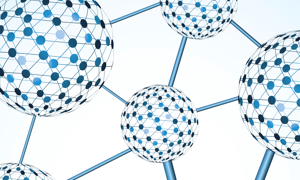 No challenge is too complex. When airport systems share data and infrastructure, overall operations become more efficient and cost-effective. But smoothly integrating a diverse set of information, communications and other systems can be a complex challenge. We provide the expertise, industry knowledge and comprehensive services to build robust, flexible and reliable architectures.
• Leverage existing investments with the best systems and technologies available.
• Improve efficiency and cost-effectiveness through shared data and infrastructure.
• Eliminate problems caused by disparate information sources and inoperable networks.
For more information www.rockwellcollins.com/airports & www.airportknowledge.com