Transoft Solutions (Aviation) AB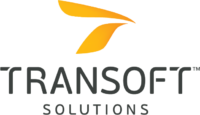 Transoft Solutions Aviation – Developed by Airport Planners, for Airport Planners
Transoft Solutions offers innovative, state-of-the-art software and services for the airport and airspace industries. Whether a project involves improving departure check-in processes, optimizing aircraft parking stands or operations, designing new ground markings, analyzing runway capacity, preparing obstacle limitation reports, refining terminal airspace procedures, modeling en route traffic or evaluating air traffic complexity in real time, Transoft Solutions has a solution to successfully complete the task with confidence.
AirTOP – Airport and Airspace Modeling
AirTOP is the leading modeling platform providing support to assess and improve airspace, airport airside and passenger terminal capacities. The modular software allows scenario editing, simulation and reporting for airspace and airport environments through a single sophisticated interface that includes highly interactive 2D maps and 3D views. The WIZer module for ACCs and Airports, connects to live data streams, presents short term forecasts of air traffic complexity, controller workload and airport performance indicators, and offer real-time what-if-analysis functions to provide airport and airspace demand capacity balancing.
AviPLAN – Empowering Aviation Planners
AviPLAN, with renowned market-leading technology at its core, delivers a unique feature-set tailored to meet the specific challenges faced by today's airside planning, design and operations professionals. Analyse aircraft and support vehicle movements on airport aprons and taxiways, plan complex docking scenarios with multiple passenger boarding bridge -lead-in-line- airplane combinations, assess jet blast impacts and safety clearances, simulate complex pushback manoeuvres and more.
ArcPORT – Enabling informed decisions
ArcPORT offers advanced features for simulating and evaluating airport terminal processes and systems. The software provides users with a platform to analyze and visualize flows of passengers, baggage and cargo within the airport infrastructure. This facilitates the evaluation of infrastructure constraints, modification or expansion requirements and other what-if scenarios, ultimately allowing stakeholders to make more informed decisions.
SkySAFE – Ensuring safe operations
SkySAFE assists planners and operators to protect airport departure and approach paths, the highest priority for every airport. Surfaces can be depicted based on standards published by ICAO, EASA, FAA, or several national authorities, in a complete 2D or 3D CAD environment.
AeroSTRIPE – Intelligent airside marking design software
AeroSTRIPE offers a range of features that will significantly improve the way you manage your airside marking projects. AeroSTRIPE will help you with the design of Runways, Taxiways and Aprons using its impressive libraries of both ICAO and FAA markings, standard road text markings and symbols that are pre-drawn to the correct size and shape.
The software enables you to draw complex markings quickly and accurately to achieve your required results using a single feature, avoiding the need to use many separate, disassociated CAD entities, for example markings with black outlines. You can create and edit markings with ease and ensure you work within the permitted minimum and maximum standards.
Aircraft Data viewer – Aircraft Specifications at your fingertips
Aircraft Data Viewer is a Windows® application which presents information on 550+ different airplanes and helicopters in a user-friendly format, including graphics and data tables, data that is essential to all aviation professionals.