Threats to aviation have continued to change and airports are under pressure to play their part in combating them. Constantly evolving detection methods are becoming increasingly regulated, creating several new challenges for airports.
UK airports have already been notified by the UK government's Department for Transport of changes in regulations governing the way that passengers and staff must be screened. This means that, from June 2024, everyone will need to be screened using security scanners, and their belongings should be screened via C3 x-rays – CT-type x-rays producing 3D images.
These are big changes from the walk-through metal detectors (WTMD) and conventional x-rays that we see operating in airports today. While this is great news for standards in aviation security – and for passengers, who will no longer need to divest their liquids and large electricals – it does pose several challenges.
Covering the costs
One of the main challenges will be covering the cost. The changes mean significant financial expenditure, with the procurement and installation of the equipment making up the bulk of the cost. One security lane and its supporting equipment can cost up to £1m (US$1.32m) by the time it is installed, depending on the design.
The 3D x-ray machines are far heavier than the x-ray equipment airports commonly use today. Some airports may need to strengthen floors and, in some cases, create new buildings to house them, all of which makes for a very expensive proposition.
Time is money
Unfortunately, the added expense does not end there. Screening with this type of technology means checking each passenger will take much longer, so the whole security process flow needs to be re-evaluated.
It takes three to six seconds to go through a WTMD, so most passengers are screened quickly for metallic threats. Although C3 x-ray scanners offer far better detection of a range of threats, they are much slower – approximately 10-25 seconds, depending on the process used.
With WTMD scanners, most passengers who have been screened wait at the end of the security lane for their belongings. This helps to keep the x-ray belt moving, as the passenger is there ready to remove their belongings from the roller bed. With these new scanners required by the new regulations, the belongings will be at the end of the lane before the passengers are, so airports must consider how to avoid lengthy queues and keep lanes moving. In most cases, this will mean longer security lanes requiring more space than we need today, meaning yet more additional cost.
Investing in staff training
Although many airports use security scanners today, C3 x-rays are still uncommon in UK and international airports. Staff will need to be trained and then assessed on their competency before being allowed to screen images in a live environment. This means somewhere between three and eight hours of training will be required for every x-ray operator.
Because screening passengers will take longer in the future, airports will inevitably have to employ more staff to keep queues under control. Many utilize third-party resource providers to help staff their security operations, and these external agencies face challenges of their own in employee retention.
This pattern is often seen among baggage handlers, too. You might think that because baggage handling service providers offer higher wages, they would attract more people to the industry, which does happen, of course. However, in many cases we see employees jumping ship without being replaced, so the remaining staff just get paid more. This is great for staff but not so good for airports left with gaping holes in their resources at a greater expense.
This shortage of labor won't last forever but, with Covid-19 still circulating and variants continuing to appear, the recovery could take some time.
Meeting the targets
Many airports already face strict penalties if they don't meet the agreed passenger queuing standards. All airports are put under severe pressure from airlines and passengers when queue times are not in line with expected standards.
Space in airports comes at a premium and, as a result, the buildings become extremely congested at peak times. This itself is a security risk, as having large crowds of people before the security process presents a target for terrorists. The impact of Covid-19 obviously adds to the challenge.
Performance management, both in terms of security standards and their delivery, is essential for a successful security operation. Supervisory roles are key to this and are also a regulated necessity to allow for escalation when incidents occur.
As in most industries, the skills of staff in these supervisory roles can differ vastly. With many airports lacking the performance data needed to really understand the effectiveness of their security operations, a security supervisor's experience, skills and knowledge become essential.
As mentioned above, many airports use third-party resource providers to supply their security personnel. These staff are at the lower end of the pay scale, meaning that supervisors do not always have the right level of experience or the appropriate skill set to hold such vital roles. This can often be the case for those they supervise, too.
There are many challenges for airports to get their heads around as they endeavor to keep up with the ever-shifting threats shaping the security landscape. It's clear that airport security checkpoints are changing fast. Those facilities that implement the right combination of people, process and technology – such as the solutions currently being deployed by Ipsos in Gatwick and Edinburgh airports – can revolutionize the way that airport operations are managed by closely monitoring and managing traveler numbers and reducing the need for manual staff interventions. This will allow better allocation of these precious resources to increased value-added roles in the security area.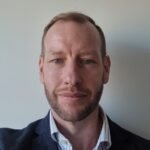 Tim Cooke, owner of AvSecure Consulting
Tim has over a decade of experience working within the airport security industry, having worked at Gatwick Airport in a number of different roles between 2008 and 2020. Tim strives to make a difference by providing efficient and effective security solutions for airports, also offering security advice and guidance on regulatory aspects, security operations, performance and leadership. Tim has extensive experience with security screening, checkpoint design, the implementation of technologies and the running of efficient security operations.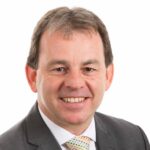 Peter Luff, managing director at Ipsos Retail Performance 
Peter Luff is managing director at Ipsos Retail Performance, where he has worked for over a decade to provide the world's leading retailers with insight into the behavioral patterns of their shoppers, as well as footfall counting and shopper tracking solutions. Peter is a regular media commentator and conference speaker where he presents and discusses behavioral shopping trends in retail. Prior to Ipsos Retail Performance, Peter has worked in technology consulting roles servicing a wide range of client industries, including national newspapers, film production, oil and gas, manufacturing (automotive & F1) and sciences with experience in 3D immersive technology.