Siemens Logistics: Your partner for baggage handling and airport logistics
Siemens Logistics is a leading provider for innovative and high-performance sorting technology and services. The portfolio includes products and solutions for sustainable baggage and cargo handling, high-end software for the digitalization of logistics processes as well as an extensive range of maintenance and services. The company is represented worldwide through its regional companies and is active in more than 60 countries. Major customers include renowned airports and airlines around the globe.
Siemens Logistics portfolio:
Efficient Baggage Handling Systems
Siemens Logistics provides an extensive portfolio of sorting and conveyor systems: reliable belt and tray conveyor systems, high-capacity early bag stores, automation solution for high-throughput baggage handling, baggage claim equipment and state-of-the-art baggage carousels.
VarioBelt: Siemens Logistics belt conveyors can transport baggage items of any size and handle high transport loads. VarioBelt's powerful drive technology is designed to ensure the highest possible levels of flexibility and availability.
VarioTiltTray: The intelligent sorter is designed for flexible presorting and for handling different baggage volumes reliably. The contactless linear synchronous motors keep life-cycle costs down.
VarioTray: Modular and adaptable tray system supports state-of-the-art baggage handling. The portfolio includes small, medium, big and out-of-gauge trays. Siemens trays are very reliable and are developed for the longest lifetimes.
[caption id="attachment_31357" align="aligncenter" width="702"]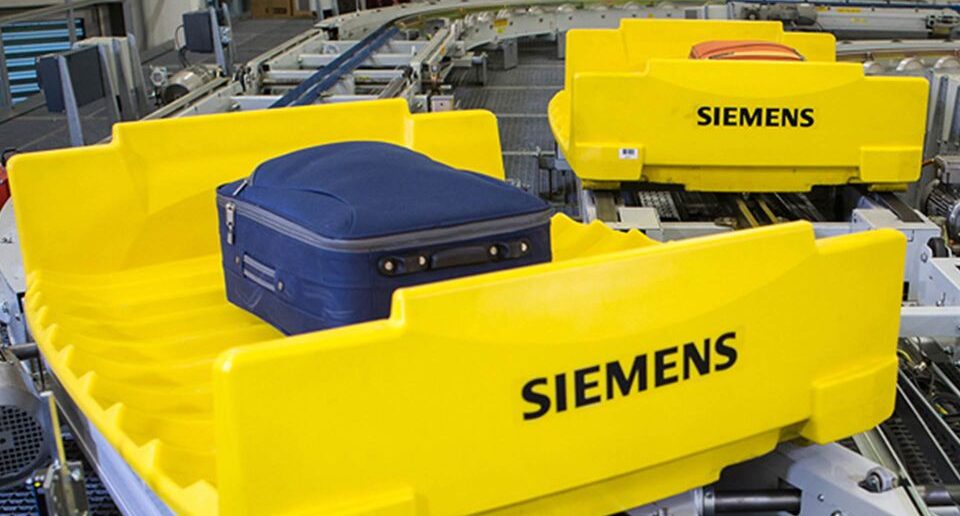 VarioTray[/caption]
VarioTip: Automated ULD unloading increases baggage throughput. It automatically empties up to 20 ULDs per hour, reaching a high turnover with almost no manual intervention.
[caption id="attachment_31358" align="aligncenter" width="702"]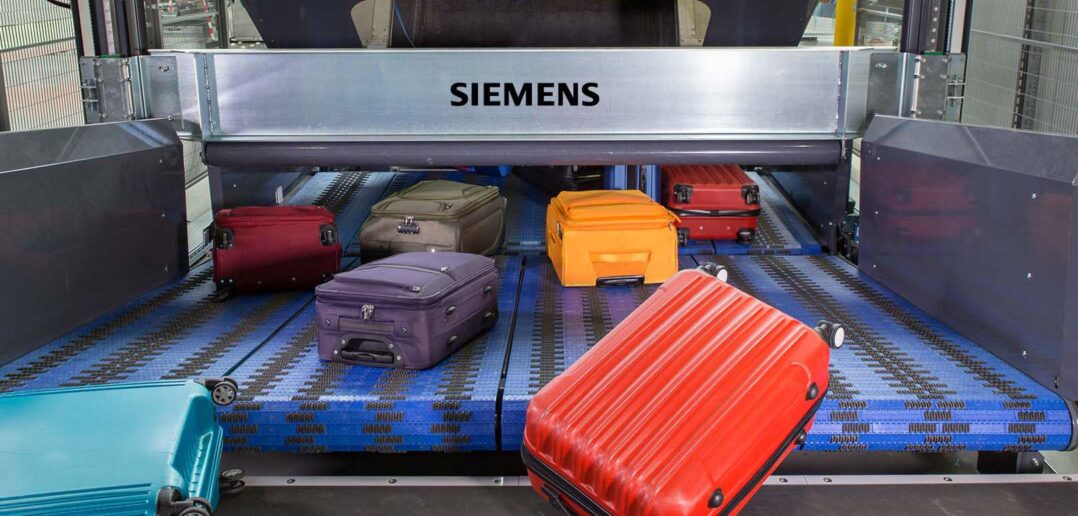 VarioTip[/caption]
Digital solutions
Innovative software solutions make airport and airline operations smoother and processes more efficient. Siemens Logistics is a world-leading digital pioneer with expertise in digitalization and automation, offering a broad software portfolio to sustainably improve airport operations and passenger experience.
Aviation Data Hub: Big data management model merges data from different applications onto one platform in real time.
Baggage 360: This suite of applications is designed to improve airport operations and baggage handling. It includes a wide range of features: forecasting of baggage flows up to 24 hours in advance and real-time monitoring and optimization of operational processes.
[caption id="attachment_31359" align="aligncenter" width="702"]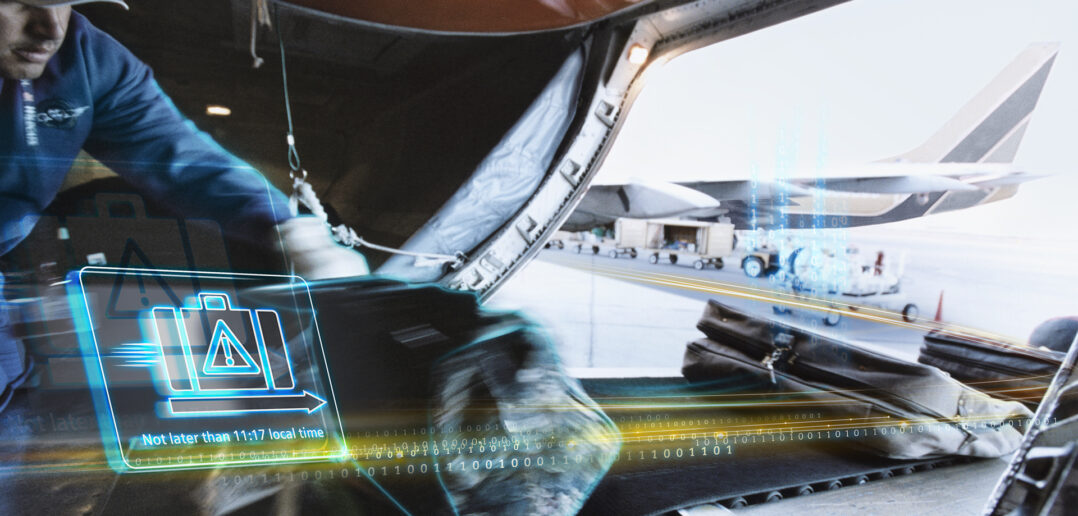 Siemens Baggage 360[/caption]
Baggage Vision System: Baggage tracking is optimized thanks to intelligent identification solution.
BagIQ: Secure, proven and reliable baggage handling control software that enables smart routing and smooth operations.
Services
Siemens Logistics' modular solutions for spare parts logistics, modernization, and predictive maintenance are tailored to specific customer requirements. Customers benefit from a reliable lifecycle partnership they can trust. Thanks to the Service 4.0 approach, unplanned downtimes and emergency maintenance are a thing of the past.