TAV Technologies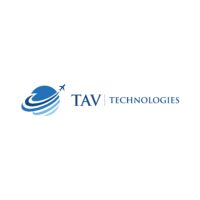 TAV Technologies is a leading technology company that develops aviation solutions and implements services globally.
It is a subsidiary of TAV Airports Holding where the international airport operator Groupe ADP holds a 46.12% stake. TAV Technologies is providing services at more than 40+ airports in 4 continents, 18 countries serving more than 200 million passengers per year. With over 40 commercial off-the-shelf (COTS) products and a full set of aviation services, TAV Technologies is one of the leading technology providers in the aviation market.
The company provides comprehensive IT management in a range of industries besides aviation, including construction, health, and manufacturing. As a visionary technology solution partner, it provides total technology management, and delivers best-in-class designs and solutions with a high customer focus.
The company serves as an in-house software product developer, contractor for information and communication technologies projects, and IT operations management.
Since 2005, the company's experience in the field of airport management systems has equipped it well in developing turnkey integrated solutions as a master systems integrator.
TAV Technologies provides the following solutions and products:
Total Airport Management System (TAMS)
Airport Operational Database (AODB)
Airport Collaborative Decision Making (A-CDM)
Resource Management System (RMS)
Flight Information Display System (FIDS)
Information Broker (IB)
Airport Operational Cockpit (AOCC)
Airport Billing System (CMS)
Ground Handling Suite (GHS)
Slot Coordination and Management System (SCMS)
Airport Passenger Flow Simulation (SIM)
Airport Business Intelligence (BI / MIS)
Baggage Reconciliation System (BRS)
Common Use Passenger Processing (CUPPS)
Common Use Self-Service (CUSS)
Self-Bag-Drop (SBD)
Self-Boarding-Gate (SBG)
Travel Document Authorization and Validation System (TDAS)
Passenger Flow Management (PFM)