Xovis AG

Swiss-based Xovis AG is the market leader in people flow monitoring. More than 65 international airports count on Xovis 3D sensors and software solutions to measure numerous KPIs such as waiting times, process times and passenger throughput. Based on the gathered data airports optimize the planning of resources and the use of infrastructure. Additionally, active and accurate passenger flow monitoring prepares the ground to increase revenues and passenger satisfaction.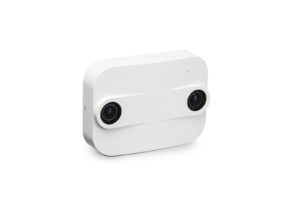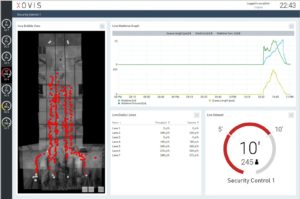 Long waiting times make airports look bad and upset passengers. Even worse, long queues make airports lose money. People that wait more, spend less. The basis to tackle waiting times, move the passengers more smoothly through the airport and increase customer satisfaction as well as revenues is an accurate and reliable system to measure waiting times.
The Xovis system stands out with unmatched accuracy, reliability, ease of use and independence from signal emitting devices. It combines 3D sensors with software solutions to measure waiting times and other KPIs such as passenger counts, queue lengths, dwell times, process times, desk/ lane activity and passenger throughput. The direct image processing on the sensors makes external computing capacity obsolete, simplifies installation and keeps the total cost of operation low.
One sensor covers up to 1100 sq.ft. (100 m2) and can be mounted from 7.5 to 100 ft. high (2.2 to 30 m), accommodating the architectural conditions of any airport. The software connects an unlimited number of sensors to cover very large areas and visualizes the measured KPIs in real-time. Sample rates up to 98% are guaranteed, meaning that 98% of passengers in the covered area are registered. Web and mobile clients of the software are also available.
Founded in 2008, Xovis has evolved from a three-man start-up to a high-tech company with more than 80 employees. The US office is in Boston, MA.