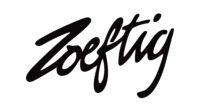 As an industry-leading airport seating specialist, Zoeftig packs over half a century of experience into every project and collaboration. It approaches each brief as a real partner, ready to listen and bring its unique perspective to life through innovative design.
Whatever your unique project requirements, the Zoeftig team of experts have the solution.
While turnkey solutions are always available for more urgent projects, Zoeftig's design talent and industry know-how make it the go-to company for bespoke seating solutions. Combine this with the firm's can-do attitude and it makes for a personal and effortless client experience every time.
Past project examples include 'brand' recognition product designs utilising corporate colours, materials, and logos for a major US airline as well as providing brand new unique power solutions to achieve their 'gates of the future' goal.
The focus isn't on the purely practical either; one major hub airport challenged Zoeftig to create and manufacture a completely new arm and leg style to meet the new airports 'design vision', collaboration between the airport architects and the Zoeftig team resulted in a new design that is now rolled out as standard with the Zoeftig Zenky range.
As well as meeting client's unique requirements in airports across every continent, the Zoeftig team are constantly striving to innovate and improve their product portfolio. Nothing showcases the Zoeftig mindset more than the new ground-breaking product development to be exclusively released and showcased at this year's Passenger Terminal Expo.
The new latest product from Zoeftig, named 'Vista', is ready to change the landscape of airport concourses across the globe. Zoeftig's recognition of 'one size doesn't fit all' is at the heart of the new product design and innovation with an 'Inclusive passenger experience' mindset. In conjunction with opulent and highly durable materials, the new Zoeftig Vista truly will set the industry standard.
With UK corporate headquarters and regional offices in North America, UAE, Asia and Europe, Zoeftig is set up to tackle global requirements, from consultation to installation and beyond.
Zoeftig boasts an experienced team, all ready to give expert advice on design, project management, delivery and installation and provide a true whole-life partnership with our clients.
Zoeftig's' dedication to their industry is demonstrated through innovation and manufacturing seating solutions for a sustainable future with a focus on Environmental management.