Zoeftig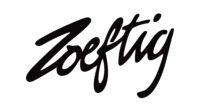 Setting the standard for pioneering seating design for over 50 years, Zoeftig's considered, yet expeditious commitment to product development has cemented its position as the seating provider of choice for high profile airports and airlines across the globe.
This dedication to innovation is showcased throughout its latest product developments, including its contemporary Contact and Landscape seating solutions, which feature clean, linear constructions to deliver first class aesthetics.
The new Zenky Plus product offering also provides enhanced ergonomics and functionality. Its ability to be adapted to meet the specific requirements of each airport is showcased throughout Zoeftig's current partnership with Denver International Airport, where Zoeftig have been commissioned to supply over 5000 bespoke design seats with 2500 Boost In-seat power modules.
Zoeftig's experienced team created unique new bespoke arm rest, leg and table designs, which were combined with high specification E-Leather upholstery and in-seat Boost power systems to not only meet the project's specific requirements but deliver the highest standards of quality and performance.
Zoeftig's In-Seat Power systems, including Boost and Link, deliver 'intelligent device recognition' charging to successfully future-proof airports to meet the needs of modern travellers by providing on-the-go power, without impacting on the overall seating design.
With a UK HQ and satellite offices in USA, Dubai and Singapore, Zoeftig boasts an experienced team of designers, architects, installers, project support and regional experts, who serve every corner of the globe. Their efforts also ensure Zoeftig manufactures seating solutions for a sustainable future, operating to ISO 14001 2015 for Environmental Management.
Zoeftig's continued global development has now amassed over 300 installations worldwide. Its bespoke offering can be found throughout the new Salt Lake City Airport, which combined with its impressive work at Denver International Airport, Nashville International Airport and Dane County Airport, reflects Zoeftig's impressive and growing portfolio of transatlantic projects.