As one of the most important aspects of airport and passenger safety, new technologies dedicated to airport security are in abundance at this year's Passenger Terminal EXPO. All the latest baggage scanning, passenger screening, threat detection and biometric identification technologies will be on display – here are a just a few of the highlights:
Collins Aerospace (Booth Z2.4000) will demonstrate the potential of a fully connected airport ecosystem running in a cloud environment with iron-clad cybersecurity and robust identity management through its biometric solution, ARINC SelfPass. SelfPass enables biometric verification at every touchpoint of the passenger journey to reduce queues and increase valuable dwell time in the airport. Because it's an independent system, integrating SelfPass with any existing infrastructure is straightforward. This means low deployment costs and no disruption to operations.
Since 2004, Idemia (Booth Z3.7050) has deployed a cutting-edge automated border control system at eight international airports as part of the arrival process into Australia. Their current project renewal includes upgrades and next-generation solutions to keep the Department of Home Affairs at the leading edge of technology and border security. Idemia will replace the existing kiosks with next-generation-ready technology. Through biometrics, Australia is set to reduce waiting times to improve passenger experience while making Australian borders more secure.
Dormakaba (Booth Z1.3030) will present the next generation of solutions for self-boarding and security boarding pass control with the Argus series. Modeled on the company's prize-winning Argus Office Gates, the new range enables simple, effective integration of the latest add-ons for gates in the passenger process. The new Argus will immediately impress users with its sleek, modern design and scalable features while offering biometric and document readers combined with the next generation of tailgating and piggybacking detection.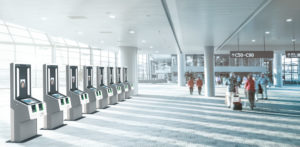 The new generation of the Secunet Easykiosk from Secunet Security Networks (Booth Z1.2082) provides optimized passenger flows and the highest security levels for deployment at land, air and sea borders. The self-service systems handle initial time-consuming process steps, such as the collection and authentication of passport data, capturing of biometric data and completion of inbound questionnaires. In Europe this is becoming particularly relevant in preparation for the introduction of the entry/exit system, which is expected to lead to considerably lengthier control processes for third-country nationals.
Ikusi (Booth Z1.3175) will present its newly developed artificial intelligence component, which can be incorporated into its Armadillo security platform as well as other manufacturers' platforms. The new technology, called Artificial Intelligence Security Officer, responds to the need to control in real time possibly anomalous situations recorded by the thousands of security cameras installed in airports. The AI Security Officer is a component of Computer Vision, based on an algorithm that learns autonomously. In just over 36 hours it completes its self-training through the visualization of the contents of all the security cameras at the airport, allowing it to learn to differentiate between normal and abnormal behavior. From there it becomes a virtual security agent, highly prepared to discover any anomalous situations, even those missed by the human eye. Once an incident has been detected, the AI Security Officer sends an alarm to the airport control center, supported by video, where security agents analyze it to determine whether the situation requires their intervention.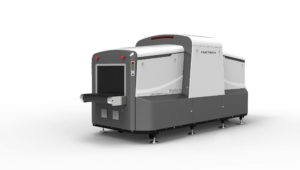 As a security screening technologies and solutions supplier, Nuctech (Booth Z2.5100) will exhibit its smart checkpoint solution and stand-off passenger screening technology to global airports in pursuit of a higher level of security and passenger satisfaction. The Nuctech TH1800 stand-off passenger screening system operates non-contact security checks as people walk by without stopping or even being aware. With its advanced algorithm, it detects and highlights weapons and explosives concealed under clothing. By adopting passive terahertz imaging technology, it only receives terahertz waves back from passengers and produces no radiation.
Rotating CT at the passenger checkpoint is a hot topic in aviation, and Smiths Detection (Booth Z2.4270) will be showcasing its HI-SCAN 6040 CTiX scanner, which has been generating excellent feedback from installations and trials around the world. Excellent throughput levels are being reported and the image quality and resolution, user-friendly GUI and additional processing functions continue to impress. iCMORE Weapons will be demonstrated in conjunction with the HI-SCAN 6040 CTiX. This smart algorithm was developed using AI to build a huge library of images from which it could 'learn' and automatically detect handguns (pistols, revolvers), gun parts, flick- and fixed-blade knives (minimum length ~6cm). The result is accurate, reliable and powerful detection based on proprietary raw data.
The Known Traveler Digital Identity program enables seamless, paperless border crossing when clearing immigration between two unconnected borders. KTDI is the first initiative of its kind, allowing trusted cross-government digital identity coordination between Canada and the Netherlands. It leverages biometrics and digital identity management to clear a passenger's entire journey at the departure airport and pre-clears immigration at the arrival airport. Using a trusted framework between governments, the traveler doesn't need to stop or show travel documents. Vision-Box (Booth Z2.5255) and its trusted partners are leading this transformation for the benefit of global interoperability and the full realization of the IATA One ID program on a worldwide scale.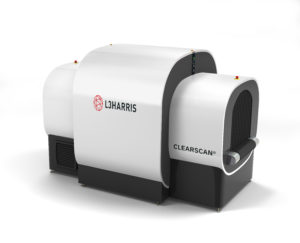 L3Harris (Booth Z2.4060) will be demonstrating its fully integrated security solutions. The company's Security Efficiency Management System (SEMS) provides interconnectivity for all software and hardware solutions at a checkpoint. At this show, SEMS will be demonstrated alongside other security devices, including the ClearScan CT cabin baggage explosive detection system (EDS), ProVision2 compact people screener, B220 HT explosive trace detection (ETD) system and SmartLane tray-return system.
Cognitec (Booth Z1.3105) continues to introduce new product features to advance its face recognition technology used in e-gates for automated passport control procedures. The company's FaceVACS-Entry combines smart hardware for facial image acquisition with software for verification processes, and performs with outstanding accuracy and speed in more than 300 e-gate installations. In addition to automating border control procedures, face recognition is gaining momentum as a reliable alert mechanism for real-time events. Cognitec's FaceVACS-VideoScan compares faces seen by the camera to one or multiple image databases and instantly finds known individuals. Security agents can track individuals in real time, or receive alerts on mobile devices to act within the immediate vicinity of a suspect.
Need advice about implementing new security technology? Visit Point FWD's booth (Z3.6160) to learn how the company can help airports make data-substantiated decisions for the implementation of state-of-the-art security checkpoint equipment such as EDS CB and security scanners. The company helps airports make well-balanced, strategic considerations for planned installations by using thorough knowledge of the integrated security checkpoint process and available off-the-shelf products.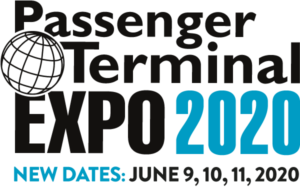 Over 350 exhibitors will display their most recent products and innovations at Passenger Terminal EXPO 2020 in Paris, France in June. The show is the A-Z of the industry; to keep track of all the latest advances in 'avsec' tech, there's only one place to be – if you haven't already, register for your free FastTrack entry code, now!