Passenger Terminal World will host an exclusive webinar, in association with AeroCloud, on November 16, 2023. The webinar will be particularly useful for those responsible for airport operations, IT, data and the passenger experience. Participants will be able to dive into the future of airport technology and uncover the secret sauce of revenue maximization through advanced AI to ensure smoother, more efficient and enjoyable passenger journeys.
Hear from Liverpool John Lennon Airport as it discusses AeroCloud Optic, the multi-award winning passenger tracking technology, and discover the secrets behind its top-ranking passenger experience in the UK, validated by the Which Report 2023. Learn how it is leveraging AeroCloud's passenger tracking solution to enhance operations, streamline passenger experiences and boost commercial revenue through strategic improvements in passenger spend.
SPEAKER DETAILS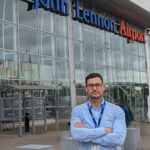 Colin Wainwright: In his capacity as Liverpool John Lennon Airport's operations, standards and performance manager, Colin has actively pioneered the implementation of inventive strategies to elevate customer experiences and bolster overall operational efficiency. Notably, he orchestrated the successful integration of the Happy or Not customer satisfaction devices across five pivotal zones at the airport (check-in, security, retail areas, baggage reclaim and arrivals). This move has yielded a substantial engagement rate ranging between 12% and 15%, providing critical insights and feedback crucial for driving continuous operational enhancements.
Aiming to enhance customer support further, Colin took the lead in conceptualizing Jude, the LJLA chatbot, which has significantly diminished query waiting times, resulting in an enriched overall journey for airport patrons.
Under Colin's visionary stewardship, LJLA has made remarkable strides in implementing the groundbreaking Optic system. Through strategic camera placement and the analysis of passenger movement data, the airport is on the verge of finalising a comprehensive curb-to-gate passenger tracking system. This groundbreaking advancement enables LJLA to accurately gauge passenger arrival times, consequently mitigating congestion and delays during critical stages of the departure process. The result is a smoother operational flow, affording passengers more time to explore and make purchases, fostering heightened engagement and expenditure opportunities.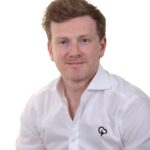 George Richardson: AeroCloud's energetic CEO and leader, George, is passionate about building a leading tech business in the aviation industry which challenges the incumbent legacy providers that historically dominate this space. He leads AeroCloud's commercial operations and is one of the fastest-ever successful applicants to the US Federal Government purchasing schedule, gaining AeroCloud vital traction to speed up the complex government procurement process.
Before co-founding AeroCloud Systems with Ian Forde-Smith in 2019, George was a professional race car driver who competed in the European Le Mans Series and was the youngest British driver ever to podium at the Indianapolis Brickyard. George is a natural entrepreneur who has launched and sold several successful businesses. Becoming a professional race car at 16 required George to develop professionalism and business management skills from an early age, giving George close to 15 years of professional experience. George worked closely with AeroCloud's first customers and his co-founder and CTO to identify their most pressing challenges and create the product roadmap and leading-edge solutions that benefit so many airports today. These include AeroCloud Optic, developed with and deployed at Liverpool John Lennon Airport.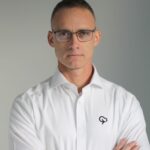 Uri Guterman: As AeroCloud's VP of product, Uri is the guardian of AeroCloud's product portfolio and is focused on developing leading-edge solutions such as AeroCloud Optic,  to expand the company's reach within the aviation industry. Uri's career spans 25 years in the technology sector, with an extensive background in product management. He has held senior roles at Qognify, SilverRail, and most recently, Hanwha Vision Europe, where he served as head of product and marketing. His track record of successfully launching numerous software and hardware products that address customer pain points is second-to-none.
REGISTER NOW
Join us on November 16, 2023, at 3:00pm London time (GMT); 10:00am on the US East Coast; and 4:00pm in mainland Europe, for a transformative session where industry leaders will redefine the relationship between passenger and airport. To register for the webinar, please click here.