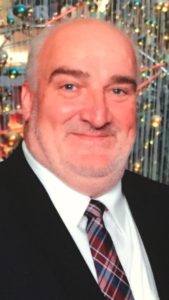 UK-based airline and airport assistance services provider OmniServ has appointed Jim Niblock (left) as the company's new operations director.
Niblock has more than 20 years' experience in the aviation industry, working with airlines and airports around the globe. He joins OmniServ from OCS Group, where he was UK operations director for three years. Before OCS, he worked with Menzies Aviation, EasyJet and Servisair at airports including Aberdeen, Glasgow, Luton, Stansted and Gatwick. At Menzies, he also spent a number of years working in the USA, Mexico and the Caribbean.
In his most recent role at OCS, he was responsible for 900 staff generating annual revenue of £50m (US$65m) and handling 240,000 flights a year throughout the UK, including passengers with reduced mobility (PRM).
In his new role at OmniServ, Niblock will immediately assume responsibility for OmniServ's airline operations at Heathrow and Gatwick, with a particular focus on driving innovation and service excellence. He will report to Antony Marke, managing director of OmniServ.
Commenting on the appointment, Marke said, "I'm delighted to welcome Jim to the OmniServ family – his 20 years of experience in the aviation industry and his in-depth knowledge of numerous UK airports will be invaluable to us as we expand our coverage, which includes a significant new contract win to provide a managed ground handling staffing solution for Ryanair at London Stansted Airport. He obviously has huge experience managing complex services, operations and logistics within our industry and the opportunities we face."
Niblock added, "It is an honor to be joining the OmniServ family and I look forward to working with Antony and the team to help develop our business portfolio within the UK and European aviation market, building on a solid foundation of quality service, professionalism and dependability already established in the OmniServ brand. With a reputation of leading from the front, the OmniServ team is one of the best in the business and always strives to deliver for the customer."