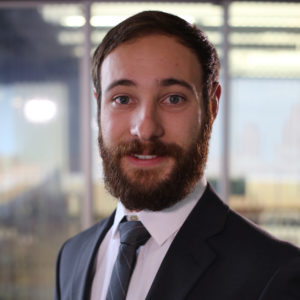 Gray Bender, consultant, energy and sustainability, Arup, discusses the sustainability strategies that will underpin the future of airport design.
Describe your presentation.
From the start of the conceptual design of the New International Airport in Mexico City, the goal was to incorporate environmental sustainability as a key pillar of designing a world-class 21st century terminal. The decision was made to design a terminal building that would meet the highest level of certification available: LEED v4 Platinum. This talk will discuss the integral part that sustainability will play in shaping the future of airport terminals through the lens of four key impact categories: energy, water, materials and indoor environmental quality. We will talk about the key takeaways from the application of the LEED v4 green building standard to terminal buildings, and future opportunities for airports to reduce their environmental footprints and shape the future of the industry.
What was the greatest challenge of applying LEED v4 to an airport project? 
The greatest challenge we faced was applying the LEED v4 standard – which is primarily written for office buildings and other common typologies – to the unique use type of a passenger terminal building. Twenty-four hour operations, major process loads, variable occupancy and isolation from the surrounding community are just some of the challenges faced by most terminal buildings. These challenges highlight the need for an airport-specific LEED standard that accounts for these differences, while still promoting sustainability in airport design, construction and operations.
What success story from the project are you particularly proud of?
One of the many successes was our cross-disciplinary water reuse design that helped significantly reduce the potable water demand in a region with limited water resources. An on-site wastewater treatment plant was designed to handle all of the black and greywater coming from the terminal and supporting buildings. Once cleaned, this treated water was to be redistributed across the site to meet non-potable water needs such as irrigation, toilet flushing and outdoor cleaning.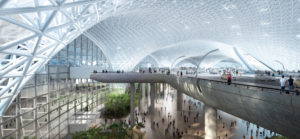 Let's talk materials. What about concrete – how do you 'green' that, exactly? 
One of our most meaningful successes through the process was our influence on the local construction materials market, including the concrete manufacturers involved with the project. By leveraging the scale of an airport project and the quantity of materials to be purchased, we were able to drive manufacturers to have their products evaluated through Environmental Product Declarations, Health Product Declarations, and various other reporting mechanisms. This included steps such as requiring concrete that would be used for the underfloor air plenum to report and reduce its VOC content; ensuring the air flowing into the terminal was free of any chemicals that could influence human health. Not only did this allow the client to select healthier materials that improve the passenger experience, but it also sets a precedent for the Mexican construction materials market going forward.
The environmental impact was further reduced through the use of supplemental cementitious materials and development of a range of mixes in lieu of embodied energy-intensive Portland cement. This design decision, combined with an advanced hollow structural-steel space-frame roof, led to a significant decrease in global warming potential measured in kg CO2e.
What sustainable design techniques are most appropriate for airport terminals? 
The sustainable design techniques that are most appropriate for airport terminal buildings strongly depend on the region-specific environmental priorities of the project. In Mexico City, water consumption and heat island reduction were very important, as the city has a limited water supply and can reach high temperatures throughout the year. The LEED standard does an excellent job of highlighting local priorities through its list of Regional Priority credits, which provide additional points for achieving credits important to the project site and greater community. Some strategies, especially those related to passenger and employee health, are ubiquitous across all terminal projects.
What is the current status of the project given its proposed 'cancellation' by Mexico's new president?
In terms of current status, the unfortunate reality is that the project is now on hold pending cancellation. Since construction had already progressed for over a year before the cancellation, the foundation and some vertical construction is already complete. As the project itself is currently not moving forward, we're happy for this opportunity to share some of the quality engineering work that was completed through this process.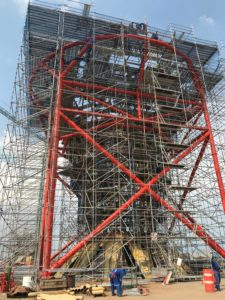 What do you hope the audience will take away after your presentation? 
That sustainability as a core principle in terminal design, construction and operation is here to stay, and that there are tangible benefits for airports who embrace these principles. Reducing operating costs, improving the passenger experience and solidifying a reputation as an environmental steward are important factors for airports around the world, and starting the conversation about sustainability early in the design process and keeping it as a core pillar throughout any project will help airports improve in all three categories.
Gray Bender, consultant, energy and sustainability, Arup, will present 'Sustainability Strategies: Driving the Future of Airport Design' at this year's Passenger Terminal CONFERENCE, which takes place during Passenger Terminal EXPO, 26, 27, 28 March 2019, in London. Register here for your delegate pass.