Last month, we wrote about the changes that are on the way for airport security: from June 2024, everyone will need to be screened using security scanners, and their belongings should be screened via C3 x-rays – CT-type x-rays producing 3D images.
As we said in our previous article, this shift presents significant obstacles that airports will have to overcome in terms of both costs and training. However, these changes do present significant opportunities, too.
Understanding your operations

As we already know, the change in security regulations will mean massive capital expenditure for airports. The only way to keep a lid on these extra operational costs will be to make your security lanes process faster, automate roles where possible and optimize processes and workflows.
How? The first thing airports need to do is understand a customer's realistic journey through the stages of the security process:
● How long it takes a passenger to load their belongings into a tray to be x-rayed
● How long they wait to be processed in the security scanner
● How long it takes a passenger to be scanned
● How many passengers need to have a physical search
● How long a search takes
● How long it takes an x-ray operator to screen an image
● How many trays are rejected to be searched
● How long a luggage search takes
This lengthy list can seem daunting to monitor, but technology can do the heavy lifting.
Take a holistic approach

Because of the way in which they operate, airports can have very isolated teams, departments and processes. The performance at one stage of the operation is often monitored with little or no consideration about how it affects other areas.
Instead, it must be recognized that everything has a knock-on effect all the way along the customer journey. For example, an issue at check-in will affect wait times at security. That might mean late arrivals at the gates, slow boarding and delayed departure.
The key to understanding how this relates to opportunities is to look outside the airport sector, which can be very insular. For many years, it has been much slower than other sectors in realizing the benefits of technology to smooth out its operations.
Shop around to other industries

The retail industry is a pioneer of this approach. Stores carefully monitor all parts of the customer journey, from the point at which they enter to when they leave. Constant analysis examines things like dwell times, heavy footfall areas for high-margin products, busy thoroughfares where movement needs to be efficient, different shopping habits for different days and times, and so on.
All of this is to make sure that the whole business – not just the store layout but its entire supply chain and operation – is tailored to make it as efficient and profitable as possible. It's something that Ipsos Retail Performance has perfected over many years of working with retailers around the world, and the company is now relied on to produce that critical insight.
This is the approach that airports need to adopt. The sea change that will be brought about by the installation of the x-ray security scanners in the cabin baggage screening area, and the associated changes to airport security approaches we discussed in our last piece, will be the ideal switch-over point.
Adopting such technology will enable your airport to study passengers' behavior in detail, from the moment they check in to the moment the airplane leaves the runway.
In terms of technology at security in particular, systems can identify security bottlenecks, which you can then smooth out by removing unnecessary tasks and actions or adding more capacity at particular stages. Cabin baggage screening, for example, can use machine learning and computer algorithms to clear less complex x-ray images. It can also be used to detect known threats, reducing time and the number of screeners needed.
Airports that know and understand their operations will find it easier to overcome most of the challenges they face – particularly changes in passenger flow. Presentation at airport security checkpoints can be tricky to pinpoint, and disruption in other parts of the passenger journey can contribute. This may be down to traffic delays, public transport issues, queues at check-in or even weather.
Managing resources

Airports need to manage their resources and performance to cope effectively with this varying flow. This is usually controlled by security supervisors using their judgment. As a result, the success of this varies by person – disappointing for 2022.
Moving to a data-led system introduces reliability and predictability to these decisions. Bear in mind that security, in most cases, is a cost that generates no income; as a result, building a convincing business case can be tricky without the ROI usually needed to secure funding approval.
If the technology used in retailing is used to encourage passengers to spend more time and money in airside shops, then an income-boosting stream has been found. It's this link that most airports currently miss.
The future of reporting

Technology is not only a means of improving your airport's operational efficiency but is also crucial for making the best decisions when unplanned events occur.
Occupancy sensors, along with equipment's performance data, show you the demand for particular services, such as bag-drop check-in and security wait times, and predict how they're likely to cope based on the prevailing service.
From this, historical data might show that, 20 minutes later, there's usually an increase in demand at security. The reporting system can also generate suggestions to cope, based on the operation's current performance and resources.
This allows airports to make effective data-driven decisions, helping to maintain stability. Management can focus on leadership, thanks to having the right tools and information at their disposal. Ultimately, security teams have more time to solve issues, rather than hunting for them.
The latest solutions

As with any reporting system, the more information and data you feed it, the better its results. This increases its ability to understand your airport's operations and, in turn, has a positive effect on operating expenses.
Some airports are pioneering automation within the security checkpoint. Gatwick and Edinburgh are good examples of this in the UK, with other European airports like Schiphol and Copenhagen also always ahead of the curve when it comes to embracing new technologies.
It can give you more control over airport staff. Rather than replacing jobs, it can be used to redeploy people into roles where they add more value. That leads to greater job satisfaction and, in turn, more stable staff retention – one of the traditional bugbears of airports.
For example, until recently, Edinburgh Airport used employees to manage the queues for each of its six security lanes. Ipsos recently installed an automated call-forward system (a sensor-driven evolution of those you might see in a bank or post office) to replace them, and the technology is already being rolled out elsewhere in the UK.
Each of those employees is currently being trained to operate the new scanner systems, with no jobs lost and no cost of hiring additional staff for the airport. This, ultimately, stops the increase in the cost of air travel that would otherwise result across the industry.
This system can be extended to communicate with travelers of specific demographics, for example, to remind them of typical mistakes made by similar types of people at the divestment stage.
There are many challenges for airports to get their heads around as they endeavor to keep up with the ever-shifting threats shaping the security landscape. But one thing is clear: airport security checkpoints are changing fast, and those that implement the right combination of people, process and technology will deliver a far better operation for their passengers.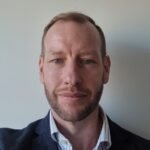 Tim Cooke, owner of AvSecure Consulting
Tim has over a decade of experience working within the airport security industry, having worked at Gatwick Airport in a number of different roles between 2008 and 2020. Tim strives to make a difference by providing efficient and effective security solutions for airports, also offering security advice and guidance on regulatory aspects, security operations, performance and leadership. Tim has extensive experience with security screening, checkpoint design, the implementation of technologies and the running of efficient security operations.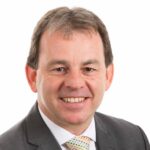 Peter Luff, managing director at Ipsos Retail Performance 
Peter Luff is managing director at Ipsos Retail Performance, where he has worked for over a decade to provide the world's leading retailers with insight into the behavioral patterns of their shoppers, as well as footfall counting and shopper tracking solutions. Peter is a regular media commentator and conference speaker where he presents and discusses behavioral shopping trends in retail. Prior to Ipsos Retail Performance, Peter has worked in technology consulting roles servicing a wide range of client industries, including national newspapers, film production, oil and gas, manufacturing (automotive & F1) and sciences with experience in 3D immersive technology.