eezeetags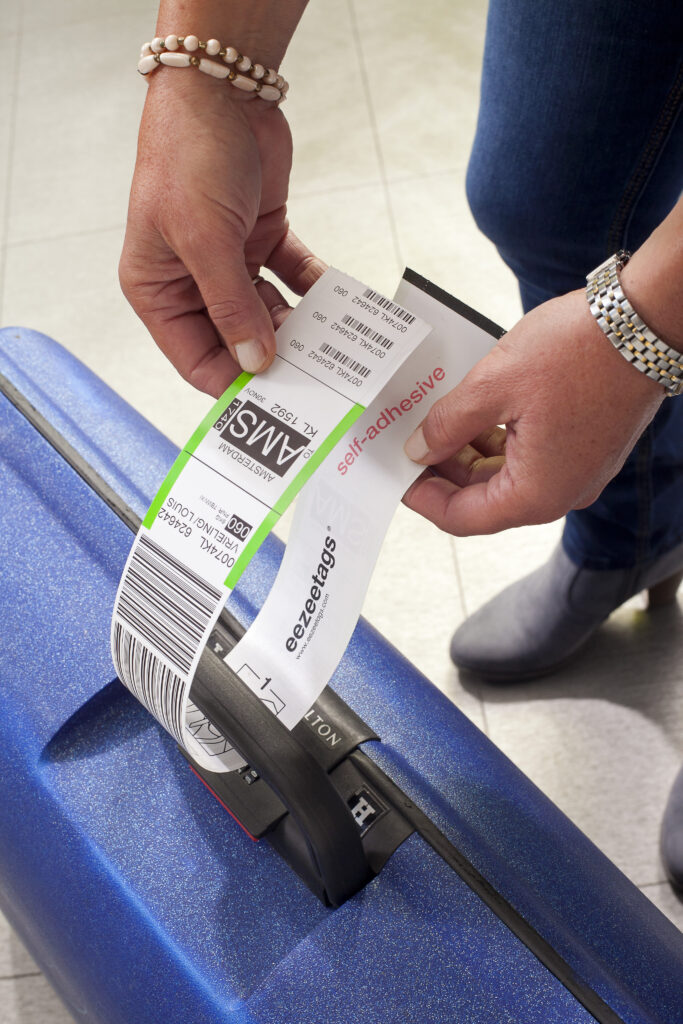 eezeetags are the leading self service baggage tags.
Designed to be applied by the inexperienced passenger in a self-service bag drop environment, they offer a truly staff independent bag-drop experience. As a result the passenger throughput will be faster, creating more capacity in the same terminal space. Since passengers will be truly self-empowered, less check-inn staff is needed, overcoming staff availability challenges, and most important, passenger love the fact that they do not have to stand in line and be responsible for their own end to end journey, creating extra dwell time and non-aeronautical revenue opportunities.
eezeetags are based upon a patented direct thermal paper laminate. Production is done by an exclusive designated team of companies, named "The eezeetags family" Located around the world they deliver global coverage and a local service close to the markets served. All companies convert the same laminate paper according to corresponding strict quality regulations. Guaranteeing a seamless operational excellence no matter where and in which hardware used.
eezeetags are used by both major airlines and airports all over the world, including top 10 hub airports. In 2023 expectations are that approx. 100 million passenger will self-tag a bag using an eezeetags bag tag somewhere in the world.
eezeetags are in use out of all major kiosk and self-service bag drop brands.
If you would like to know more about this magic tag that only sticks to itself, please contact the nearest eezeetags family member as listed on the eezeetags website.