Geospace Pte Ltd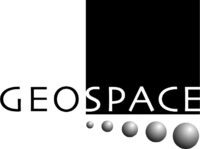 Geospace started in 2001 as a supplier of solutions for guiding, controlling and facilitating the flow of vehicular and human traffic. Since then, we have evolved into specialists in barrier rail guide and control systems.
With trademark creativity, our barrier rail systems designs are robust, innovative, stylish and yet functional. They are able to meet changing needs in passenger loads and the demands of various industries.
Using our demountable range of barriers, clients can quickly adapt the barriers in response to passenger load changes. For example, the barriers can be set up for low queue capacity during the initial phase after installation, freeing up space for other purposes. When passenger load rises, more of barrier rails and posts could be set up.
A quick change of queue flow is achieved by using the concealed slow-retract belts located at strategic positions of the queue system. These queue posts have the smallest possible footprint, freeing up precious space to offer passengers a pleasant queuing experience.
Through the years, we have worked with and successfully met the exacting demands of clients in a wide variety of industries. Many of them are leaders in their respective fields and we designed and manufactured bespoke systems to meet their needs.
Options and add-ons that are available include lockable floor socket and retractable belt in cassette with swivel joint. The floor socket allows for fast removal of the post and the belt in swivel joint allows for a seamless change of direction of queue flow.
Our latest product is a post with retractable cord that can extend more than 6 m. This reduces the number of posts required, as well as storage space and manpower that is needed for handling the posts.
To ensure that our barrier systems meet and will continue to meet requirements, we engage with our clients from product design, queue layout, installation, through to after-sales service.