Studio Duncalf is an award-winning, London based interior design studio. We work globally on a diverse range of F&B, retail and hospitality projects. Recently completed airport projects include the award-winning food hall at Copenhagen Airport.
We have worked on a number of F&B and retail focused projects at Copenhagen over the past 10 years. As part of the airport's Local Heroes policy we have helped a number of Copenhagen based F&B concepts successfully adapt their offer to the airport environment enhancing the airport's reputation for authentically conveying a sense of place.
Over the past year we have been involved in design/masterplanning projects related to Gatwick, Edinburgh, Manchester, Dublin and Billund Airports.
Our clients tell us that they appreciate our extensive and dynamic knowledge of F&B trends and our ability to apply this in an airport environment. This enables our clients to take full advantage of the increasing revenue opportunities presented by current consumer demands.
Other recent projects have included the design of Denmark's "Restaurant of the Year", Alchemist. A Japanese Izakaya in London, a French bistro in Dusseldorf and a modular bar concept for a global hotel brand.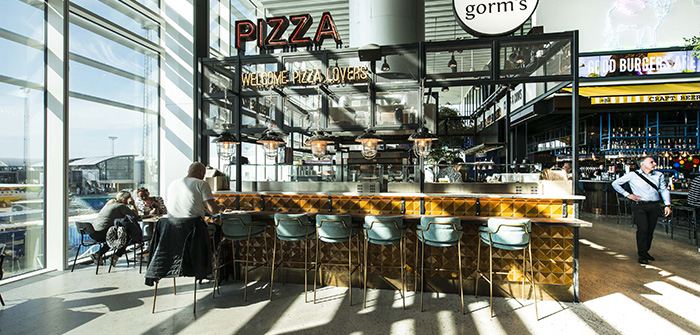 Our process is based around a very clear understanding of the emotional and practical needs of the customer and the commercial needs of our clients. Our flexible, brand led approach and our experience means that we are able to consistently produce work of a high quality across such a diverse range of formats.
If you would be interested to understand what we could do to help you maintain or create an exceptional F&B or retail offer, we'd love to talk to you.
Please contact Roger Odili to talk.
roger@duncalf.uk.com or on +447748 906926.