Wanzl GmbH & Co. KGaA

First class travel starts here
Wanzl GmbH & Co. KGaA are worldwide manufacturers of airport passenger services, designed to improve the passenger experience and help daily airport operations run smoothly.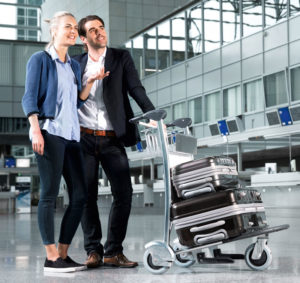 Originally producers of retail solutions, boasting the original shopping trolley design, Wanzl have grown steadily over the years to provide solutions for a range of different industries. These include airport baggage trolleys, retail solutions, security barriers and passenger flow systems.
The companies success is a result of experience spanning decades and a dedication to continuous innovation and product development. Always creating new solutions, Wanzl understands the needs of consumers and caters their product designs around this, providing solutions that look good and work well.
The investment that is placed in the development of technology takes environmental impact into account and the manufacturing process is designed to be as environmentally friendly as possible, conserving energy and reducing waste.
Luggage Trolleys
Luggage trolleys for different requirements: Landside trolleys can transport large items of luggage long distances without any problems. They are easy to push even when heavily loaded and are available in designs suitable for escalators, if the airport facility includes these. Airside trolleys are used to transport hand luggage or duty-free purchases.
The high-quality craftsmanship with all Wanzl luggage trolleys is synonymous with our company. Our high-quality products also continue to function perfectly for years. We guarantee to provide Wanzl original spare parts quickly in the long term via our after-sales service.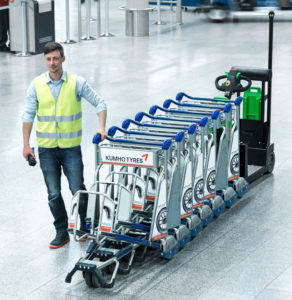 Trolley Management
The constant availability of Wanzl luggage trolleys when required is essential for perfect trolley management. The well-organised supply of trolleys, the recirculation of trolleys via Wanzl collection points and the safe return of whole rows of trolleys to collection points using Wanzl Airport Scooters ensure that work processes are carried out efficiently.
Maintenance for luggage trolleys and related equipment, so that everything functions perfectly. Wanzl supplies the required original spare parts to replace wear parts. The latest software and modern RFID technology make maintenance child's play and you can keep track of costs.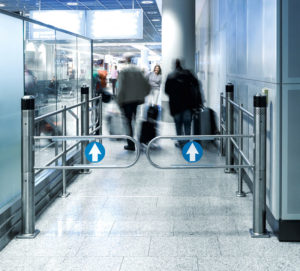 Access Solutions
Access authorisation and control in various areas with different requirements – staff access, boarding systems, ticket systems for chargeable areas and more. Adaptable systems with readers, scanners or vending machines have been reliably used for many years.
Reliable separation, simple processes and exemplary service are the objectives aimed for during the development of such systems. The introduction of chargeable areas has created the opportunity to generate increased revenue. Wanzl would be pleased to provide you with sample calculations for these.