Our globally connected population lives in a world of data. Data serves people of all ages and backgrounds in different ways and brings incredible benefits to our day-to-day lives. From critical uses such as ensuring that information on medical patients in need is communicated accurately and in a timely manner, to transmitting financial information across borders, enabling money to be transferred globally, all the way down to aircraft transponders emitting their location and call sign so they can be safely tracked – data is fundamental to the life we live and societal evolution.
When it comes to airports, they too are becoming increasingly data-rich. The past few years have seen a significant shift in the digital transformation of airport businesses. This has a wide range of benefits not just for passengers, who benefit from improved guest experience and a more seamless journey, but of course for the airport operators who are evolving processes and services to deliver a better experience to their customers and passengers. The adoption and implementation of new technologies seamlessly integrated into existing business processes is driving more efficiency and resilience for airport businesses while improving operational performance across the board.
This transformation is of course critical to ensuring that airports continuously improve and get the most out of their existing infrastructures and operations. However, it also has the added benefit of generating a significant amount of data that previously may not have been available. If used appropriately, the data that airport operators are sitting on now can become as valuable as gold.
Data language
The growth in the availability of data across the airport ecosystem is enabling operators to benefit in an unimaginable number of ways – this is the beauty of data. If appropriately stored, structured and mined, data can be leveraged to predict trends, draw insights into operational performance, make better and more accurate decisions, forecast events and developments, and much more. However, the challenge is to ensure that data sets generated by different systems have common language models that will enable them to be mutually understood and exchanged accurately.
Across the industry, a wide range of systems have been developed and implemented over the years. These are essential to the operations of airports, airlines, air navigation service providers and all other aviation stakeholders. However, these systems tend to have trouble 'speaking' to each other using common data models and definitions. This means that between different systems, the same data element is understood in a slightly different manner – the definition is different. As an illustration of this, an airport system may define a flight as 'an aircraft rotation' (landing and taking off again) while an airline system would consider a flight to be 'an aircraft movement' and an air navigation service provider (ANSP) system might consider a flight as 'an aircraft using an airspace sector'. Across these three examples, the differences are notable and will, in essence, mean that when these three systems are interfaced, the data term 'flight' will not be counted or interpreted as the same information – therefore the systems cannot 'speak' the same language.
This is where leveraging a common data language across the aviation ecosystem becomes critical. Unfortunately, there is no common industry-wide data language model that can be considered as the true single standard. However, different sectors of the industry have made great efforts to generate data standards that can be applied to their domain.
In the case of airports, the Airport Community Recommended Information Services (ACRIS) has been developed for more than 10 years. This data model provides the basic standard for information and data exchange throughout the airport community by establishing a common framework applicable across the airport ecosystem to share data using a common language. Applying a common definition used in standardized business processes and interoperable IT solutions is vital for the airport business, especially as a way to improve customer experience and operational efficiency and increase revenues.
The use of a common data language across airport businesses can offer multiple benefits as it will help standardize and streamline data management and exchange across various airport operations and systems.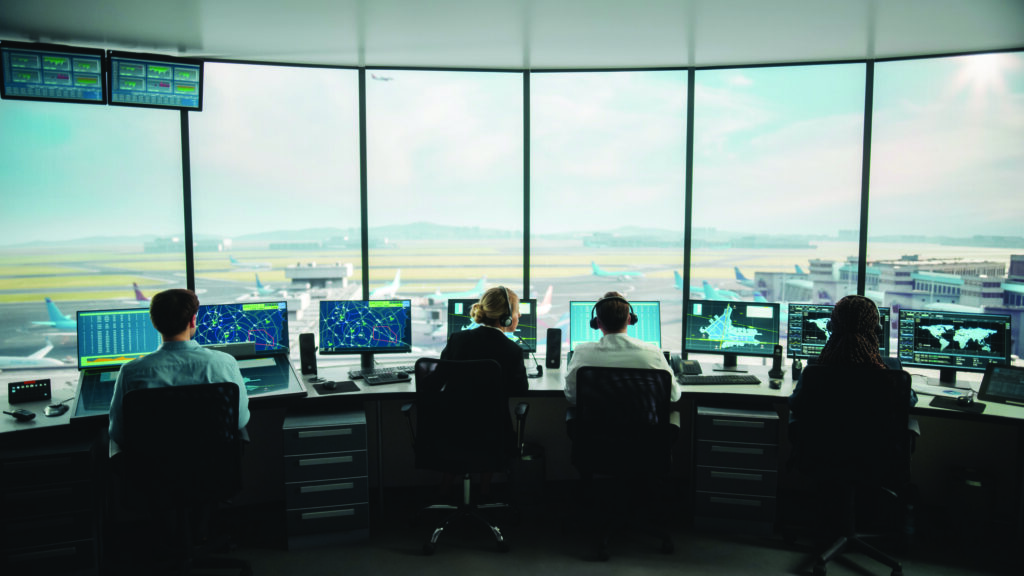 Data sharing is critical
A common data language clearly has great value to airport operators, playing a vital role in ensuring that airports can adapt to changing technologies and requirements while maintaining a high level of data consistency and interoperability. It brings the benefits of increased efficiency, better data quality, potential cost savings and improved operational performance and customer experience. However, the next challenge is ensuring a standardized exchange and sharing of data.
The critical requirement of sharing data across the airport ecosystem was one of the fundamental drivers for the creation of the ACI Health Measures Portal during the pandemic. This portal enabled ACI airport members to share data regarding the status of various health measures applicable at their airport with the community of users and data consumers. The use of the ACRIS common data language as the baseline in the engineering of this portal, and the fact that it was very simple to enter and retrieve information, meant that more than 300 airports could capture the key aspects of health measures and communicate them through a tailor-made smartphone application.
The second phase of this project was to ensure the data could be streamed through an API (application programming interfaces – or data flows), creating a 'one-stop shop' for the health measures data provided by these 300 airports. Creating a single point of entry for data consumers proved to be extremely beneficial, as Apple Maps soon provided the health measures data captured directly from the airports to over one billion users. This would not have been possible without a common data language and a single point of entry for retrieving the data.
This pandemic-driven project showed that making data available in a streamlined and seamless manner through a single portal is not that complicated after all. The key ingredients are ensuring that there is a common data language and creating a single point of entry to retrieve the data provided by a multitude of entities.
These two fundamental elements have been the underlying driver for the work that ACI World has done throughout the conceptualization and development of the new AirportShare data exchange platform, which aims to revolutionize the way that data is captured and shared across the airport ecosystem.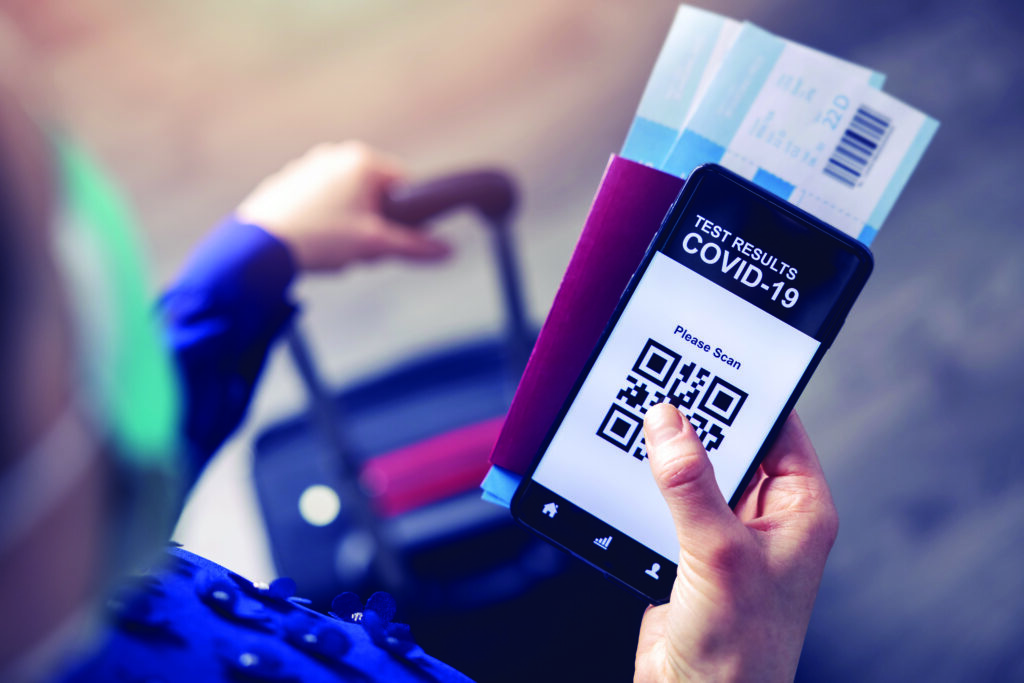 Standardizing data exchanges
The idea for AirportShare was born out of the power and impact of creating the Health Measures Portal standardized data-sharing platform. AirportShare aims to help airports effortlessly stream a range of data sets directly to data consumers who will have a single point of entry to retrieve the data streams through APIs.
The project to create this portal has been split into two phases: initially a proof of concept enabling airports to provide data on passenger wait time at security checkpoints into the platform and then a scale-up and launch of a production platform that will enable a wide range of data types to be shared. To work on this with ACI World, Rockport Software was selected as a technology partner and has been central in the ongoing development of the current proof of concept phase.
The ultimate aim of the AirportShare platform is to enable airport operators from around the world to make data available to consumers in a seamless, effortless and centralized manner. This will ensure that any organization wishing to receive data from a multitude of airports can connect to a single portal, choose the data stream and leverage the power of data. Being able to share a wide range of data – be it operational or administrative – will empower airports to improve their customer experience, operations and revenue streams.
Through the first six months of the project, running into early 2024, the core data stream that is being shared is passenger wait time at security checkpoints. As the platform scales up, additional data types will be integrated, such as information on concessions in airport terminals, flight and aircraft rotation information, baggage information, parking availability data and much more. All these data streams are received and standardized using the ACRIS common data language to ensure that they are all formatted in the same way for the data consumers. This ensures that the data provided by each airport can be interpreted by a data consumer in the same standard manner.
As many airports do not have the same data-sharing capabilities as some of the larger operators, AirportShare aims to provide the ability to data across the airport ecosystem locally to airport site users, regionally to partners and data consumers that can benefit from the data, or globally to larger data consumers. The platform aims to be scalable and flexible in its application for airport operators.
As airports continue to face growing passenger volumes, workforce issues and other industry challenges and evolutions, the effective sharing of data has become increasingly vital for their success and competitiveness. Having the ability to provide data across the airport community and beyond will empower airports to thrive in a rapidly evolving aviation industry while ensuring the delivery of improved services to users, enhanced safety and security, and operational excellence.
This article originally appeared in the 2023 Annual Showcase issue of Passenger Terminal World. To view the magazine in full, click here.