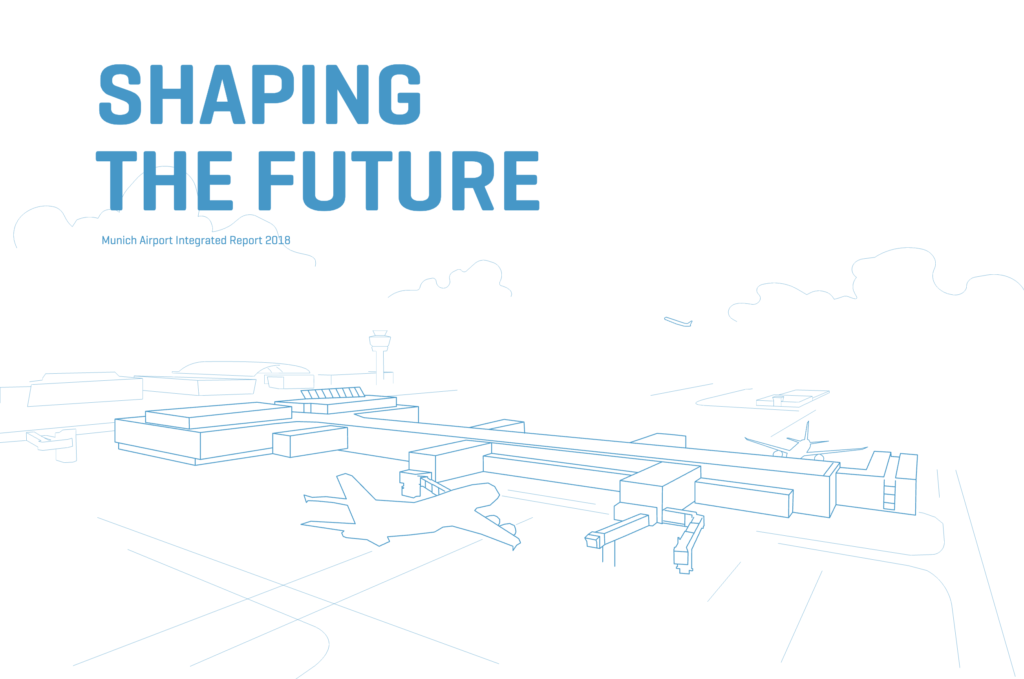 Munich Airport has released its latest integrated report, Shaping the Future, as an interactive online version.
The report on the 2018 fiscal year focuses on the financial results and traffic statistics as well as the airport's extensive sustainability efforts. It also contains a major chapter on the airport's expansion plans, where the biggest project at present is the construction of a new pier for Terminal 1, which is scheduled to go into operation in 2023.
Another topic covered in the report is the upcoming generational transition in the airport's workforce. Many of the people hired when the airport opened in 1992 will gradually be retiring in coming years. Against this backdrop, the recruitment of new employees will become one of the company's key future challenges.
The report also addresses the solutions created by the airport in response to the advance of digitization: with the development of the new Passngr app, passengers can now obtain information and access products and services along the entire travel chain.
A condensed print version of the new issue of the integrated report will be available by the end of July and the online version is available here.