Leeds Bradford Airport (LBA) in the UK is ready to open its newly refurbished lounges in April 2023.
The Yorkshire Lounge and the 1432 Runway Club lounges have been reconfigured and expanded to include extra seating and will feature improved menus that showcase locally sourced food and drink, including beers and spirits. They will operate longer opening hours, with availability from 4am-8pm daily and year-round.
The 1432 Runway Club has been relocated to give it the best views of the runway, and redecorated with a Scandinavian-style interior, including new furniture and a feature wall. Both lounges will remain open until the launch of the refurbished lounges in April 2023. To promote the newly refurbished lounges, LBA is offering a complimentary fast track with all bookings made before April 6, 2023 (terms and conditions apply). Prices start at £35 per person.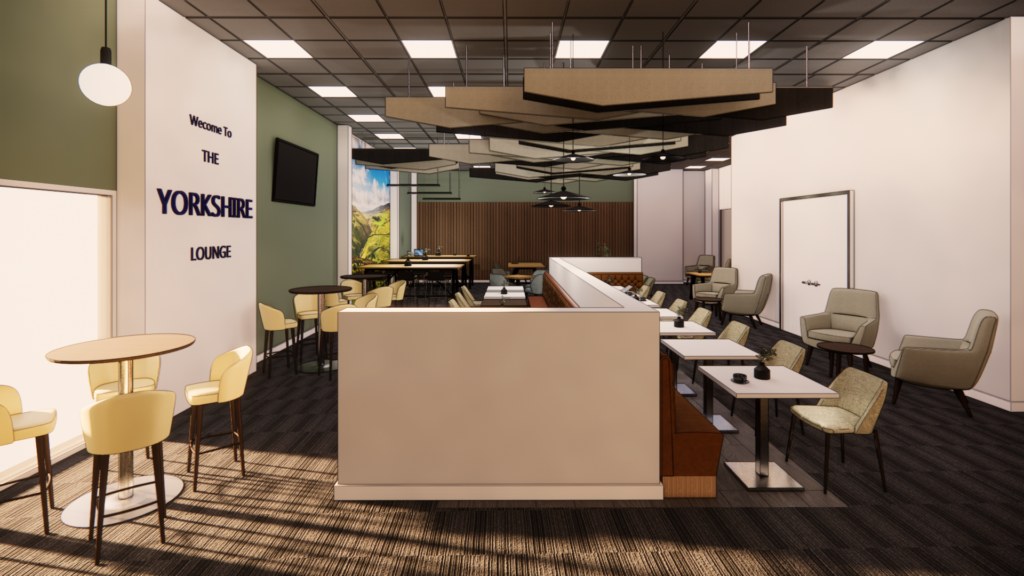 John Cunliffe, LBA's commercial and strategy director, said, "We're delighted to see work start on our new and improved lounges. A lot of thought and care has gone into their design, and details such as their food and drink offerings, to make them enjoyable and relaxing for all our passengers, whether they're flying for business or pleasure. Our new 4am opening times mean that passengers on early-morning flights can now enjoy a fuller lounge experience."
To find out more about Leeds Bradford Airport's latest developments, click here.