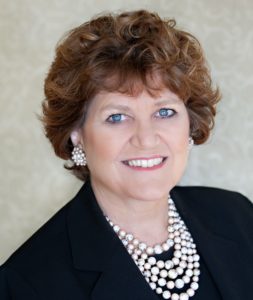 Reach Airports, a USA-based airport management joint venture between Munich Airport International and The Carlyle Group's CAG Holdings, has named Ginger Evans (left) as its new CEO.
Over the past three decades, Evans has successfully served in key leadership positions at government agencies and private firms within the aviation and transportation industry. At Reach Airports, Evans will be responsible for the overall management of the company, as well as developing business in the North American market and managing partnerships with airport-related services firms.
Dr Ralf Gaffal, managing director of Munich Airport International, the consulting arm of German airport operator Flughafen Munchen, said, "We are very happy to welcome Ginger on board. Her decades of experience in leadership positions, her extensive knowledge and her excellent network in the aviation industry make her the perfect fit for this important position. Together, we will drive our presence in the North American market and offer airports improvements in operations, management and customer service."
Evans recently served as the commissioner for the Chicago Department of Aviation where she negotiated agreements for US$10.4bn of capital improvements at O'Hare International Airport and Midway International Airport. She also worked at CH2M HILL as chief aviation engineer before becoming principal for transportation at Carter & Burgess. Subsequently Evans held senior management positions at Parsons and the Metropolitan Washington Airports Authority. Evans began her senior career at Denver International Airport, Colorado, where she progressed to the position of director of aviation.
In addition, Evans sits on a number of boards including the technical committee of Ainda Energia & Infraestructura and the executive committee of the Transportation Research Board.
"We are very pleased that Ginger Evans, one of the preeminent names in aviation, is at the helm of Reach Airports," said Amit Rikhy, president and CEO of CAG Holdings.
"We look forward to working with Ginger and her team to establish and grow Reach Airports in the North American market and beyond."