Airports Council International – North America (ACI-NA) has selected San Diego International Airport (SAN) in California as the 2023 Environmental Achievement Award winner in the Mitigation category.
The award was presented at the Airport Carbon Accreditation (ACA) and Environmental Achievement Awards ceremony during the ACI-NA Annual Conference in Long Beach, California.
In 2023, SAN introduced renewable diesel for all airside non-road diesel vehicles and equipment. The judging panel praised the program, saying it was an effective way to lower emissions until electric technologies become more available. According to the airport, renewable diesel produces 75% lower fuel emissions than petroleum diesel. It is made from vegetable oil, animal fats and agricultural waste that would otherwise end up in a landfill.
"We sincerely appreciate this recognition for our renewable diesel project," said Kimberly Becker, president/CEO of the San Diego County Regional Airport Authority. "With the cooperation of our airline fuel consortium and Menzies Aviation on this initiative, the total percentage of alternative fuel vehicles and equipment at SAN (including electric, propane, and renewable diesel) is now 64%, greatly reducing our total carbon footprint."
"SAN Fuel Company is proud to partner with San Diego County Regional Airport Authority to bring renewable diesel to SAN," said Scott Carrington, fuel category manager at Southwest Airlines and chair of the SAN Fuel Company. "This partnership is a great example of collaboration between the airport and its airline business partners and it provides a model for others to replicate."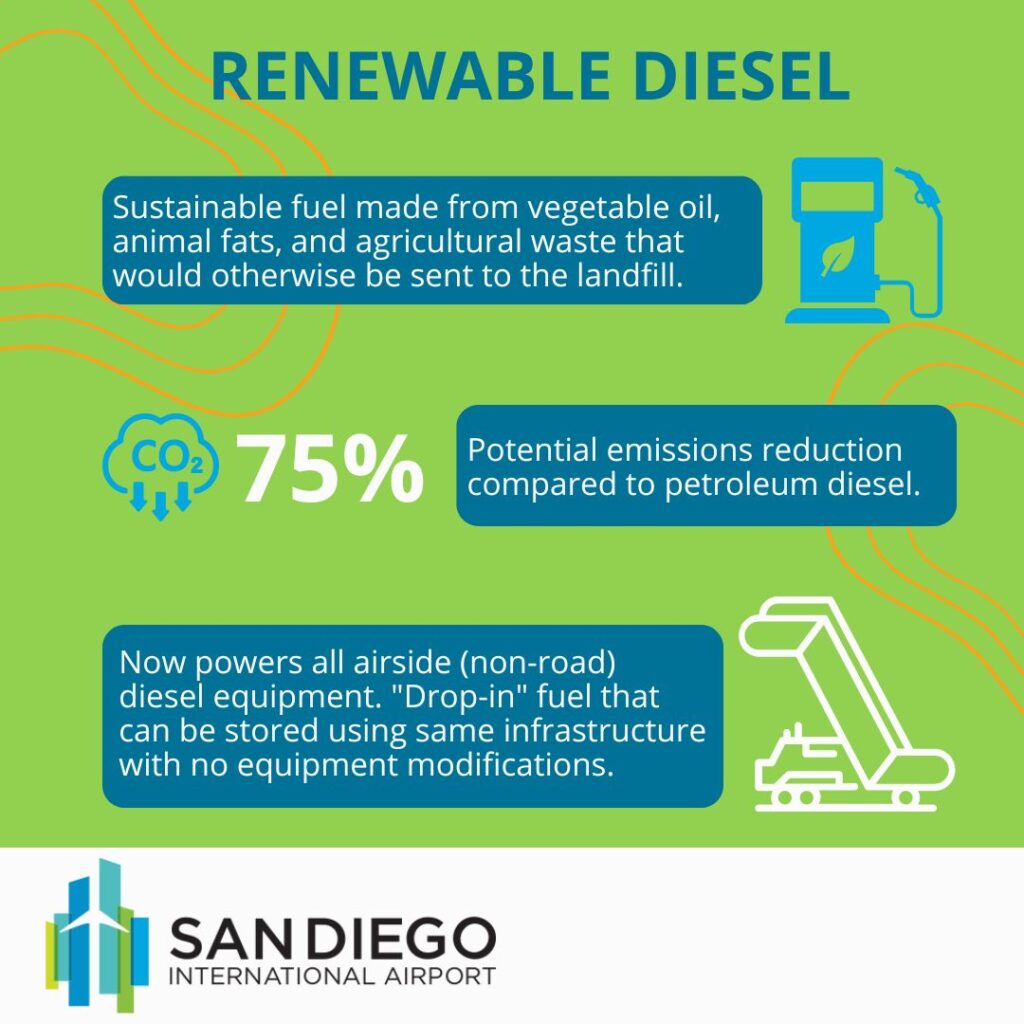 For more key sustainability updates from the passenger terminal industry, click here