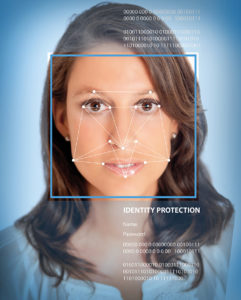 Australian airline Qantas has begun trialling a single-token pre-registration travel program at Brisbane Airport, enabling passengers to upload their passport details and pass through security using only a facial scan.
Passengers simply download the Qantas Facial Recognition app for their Android device and scan their image and passport details as instructed.
A facial scan of the passenger is then captured when passing through the airport's biometric security gates and matched with the details recorded using the app.
The trial is being conducted in partnership with technology provider SITA and will run until early December, providing Qantas with feedback to help prioritize future biometrics trials and investments. The trial is limited to volunteers traveling on flights from Brisbane to Singapore, Tokyo (Narita) and Hong Kong.
The 2018 IATA Global Passenger Survey revealed that 65% of passengers would be willing to share their personal information if it helped speed up the airport process.
Phil Capps, head of product strategy and development, Qantas, said, "Customers have told us that they want to move seamlessly through the airport without having to present travel documents at every stage of their airport experience.
"What's unique about this technology is it allows customers to securely store their passport details on their mobile phone which is matched to their face via cameras while moving through the airport."
Sumesh Patel, SITA president Asia Pacific, said, "Biometrics offer the potential for secure and seamless air travel. Qantas is the first airline to trial SITA Smart Path mobile in Brisbane and is showcasing the innovative collaboration that is required to incorporate this new technology across airlines, airports and security checks.
"More than three quarters of airlines and airports are planning investments in biometric technologies over the next three years and Qantas's trial will provide valuable passenger feedback to shape future implementations."