Korijn Defever MSc, general manager of Airport Intelligence, explains how the company's fully commercialized software system is helping airports operate at maximum efficiency 
The 100% subsidiary spun out of Brussels Airport back in 2019 can draw on its parent's operational and commercial expertise to help airports improve efficiency, achieve growth and boost revenue. Airport Intelligence offers a range of tools and consultancy services to help customers inside and outside aviation improve their operational processes, customer experiences, safety and security. These tools include a proven set of data-driven modules that empower airports to turn information into proactive and actionable insights through Airport Intelligence's in-house airport operations plan (AOP) software suite.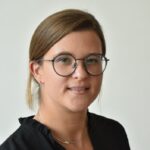 "Most airports know we can support them with consulting," notes Airport Intelligence's general manager, Korijn Defever MSc. "What is often less well known is that we also offer fully commercialized software – a suite of solutions to help airports become more proactive and data-driven, to not only improve the passenger experience but also reduce costs, increase revenues and delay the need for capital investments." 
The software consists of four main pillars – Post-ops, Forecast & Plan, Simulate & Monitor and Mitigate – but is designed to be modular. "You don't have to buy everything all at once – it can grow with your needs," explains Defever. 
No expensive hardware is required to support the software, which simply draws together information from existing systems. "It is Software as a Service – using APIs, it creates a data lake in the cloud with information pulled from all sorts of sources," continues Defever. "It can connect with all the different data available within the classical airport operational database (AODB), but it can also connect with independent systems that measure waiting times or count passengers or track the baggage handling system." 
All this data is turned into actionable insights via a series of intuitive web-based platforms that act as the user interface. "It's a very modular product," continues Defever. "The client can pick and choose from a menu of options, deciding what is best for them – starting with several base modules that create common situational awareness with the flight schedule, an events calendar and a briefing sheet to support briefings. We initially start with a consulting engagement, in which we assess the airport's collaborative capabilities and data maturity. This gives a good insight into what is needed to onboard the airport technically and from a business point of view on the solution suite. The cost model is constructed out of an onboarding fee, and then there are license fees for each module and a run fee is added, depending on the required SLA level." 
Plan ahead
The software's forecasting models use the latest machine learning algorithms to ensure accuracy, calculating passenger numbers daily and at flight level and at each processing point. These forecasts are the basis for improved decision making, providing insights into the load at each step of the passenger journey (check-in, screening, border control) and the number of (transfer) bags. The software can even predict the number of PRM passengers. This results in the elimination of 'silo thinking' between airport processes, leading to a more holistic approach, according to Defever.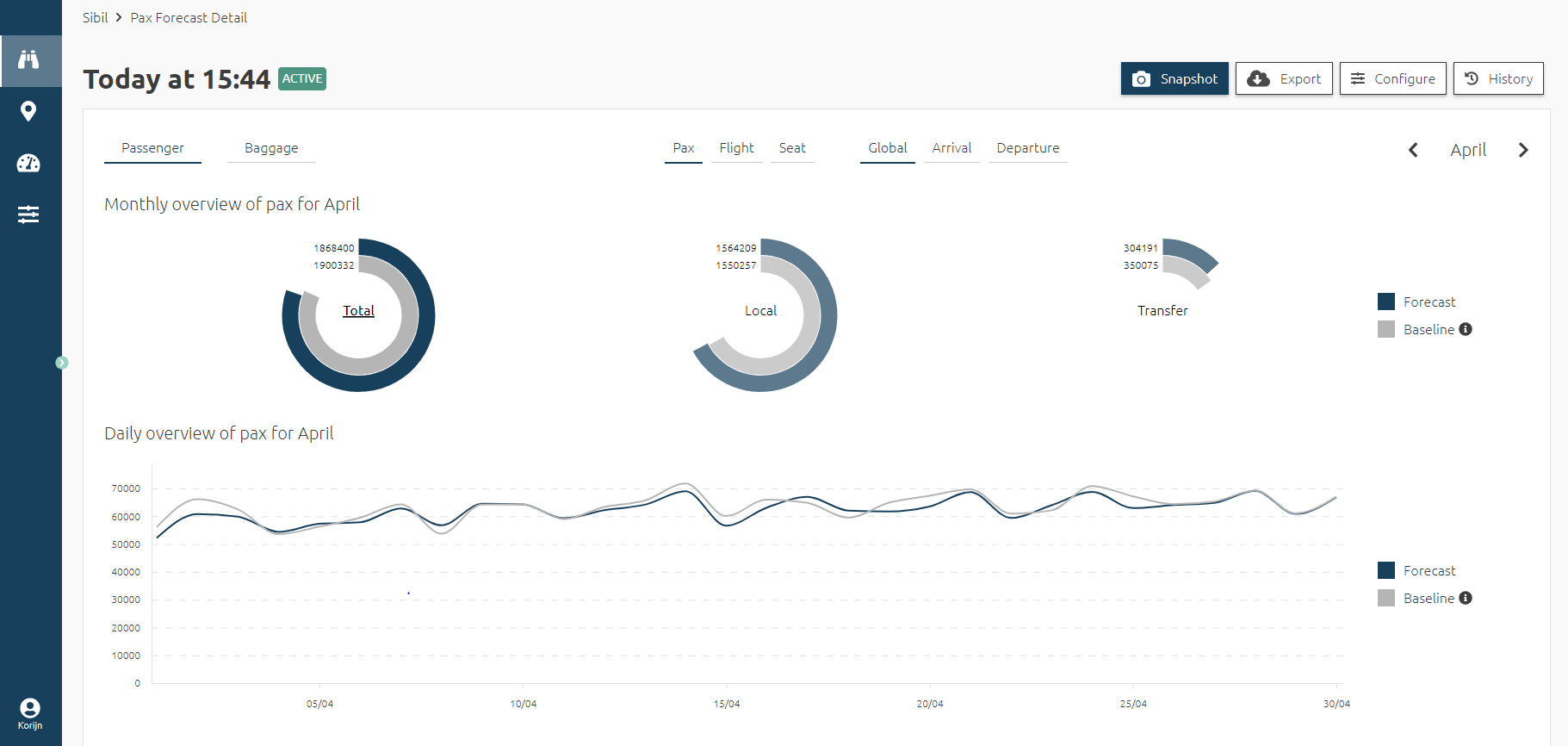 "The first step in preparing for operations is using the forecasting pillar in our software suite," she says. "The moment that the master flight schedule for the next season is available, we can start running machine learning models to predict the load at screening, the border, the baggage handling system, etc. Then, as we get closer to actual operations, we can update the forecasts with booking data and the latest flight schedule. Once finalized, these forecasts are all fed into the real-time platform and can be used in the simulation environment. This ensures the airport operational control center (AOCC) can start a couple of days or even weeks in advance to prepare particular events and ensure smooth journeys on the day of operations." 
Defever says the software suite is extremely useful in real time, too: "Day to day, for one reason or another, flights arrive or depart with a delay. At this point, it's too late to call in additional resources, staff and assets, but the software can help you take action with the people that are on-site to mitigate a problem before it occurs, avoiding long queues and an even worse outcome for passengers." 
Planning tools within the software ease and speed the allocation of resources based on the latest insights into expected demand. The planning algorithms work with predefined business rules, ensuring automatic adherence to all possible constraints, including regulatory requirements. 
As a result, the software provides a certain amount of insurance against some of the worst shocks that can affect operations, such as winter weather or sudden staff shortages, by allowing airports and airlines to understand the likely impact and act accordingly. 
"Take Brussels Airport, which was hit by several strikes last autumn," says Defever. "It can't stop the strikes, but the software can help us plan for it – Brussels Airport held talks two weeks in advance with the entire airport community to discuss the impact on capacity, having used the software to translate this into a real number quantifying impact on performance. The airport was then able to work with the airlines to delay or cancel the required number of flights, ensuring a much smoother flow during the strike period. Brussels Airport cannot impose flight cancellations – but it can give the information provided by the software on the amount and nature of delays to its partners and together they can decide if this is acceptable."
Collective responsibility
For Defever, this is the key point of the software: to enable immediate action to prevent issues in the future. "It's about optimal performance – you may have to penalize one flight to the advantage of 10 other flights rather than helping one flight and negatively impacting many more passengers. It's about breaking down the silos between different companies and departments, so all are working together [to provide] that optimal passenger experience," she explains. 
The bigger picture provided by the software also fosters greater collaboration and trust between various stakeholders. "The software allows the whole airport community to act as one ecosystem – taking decisions together," concludes Defever. "Sometimes the snow will not arrive and nothing will happen and yet you cancelled flights. But the software gets rid of the 'blame game' – based on the simulation, everyone came to the same conclusion, and more often than not, it's the right decision."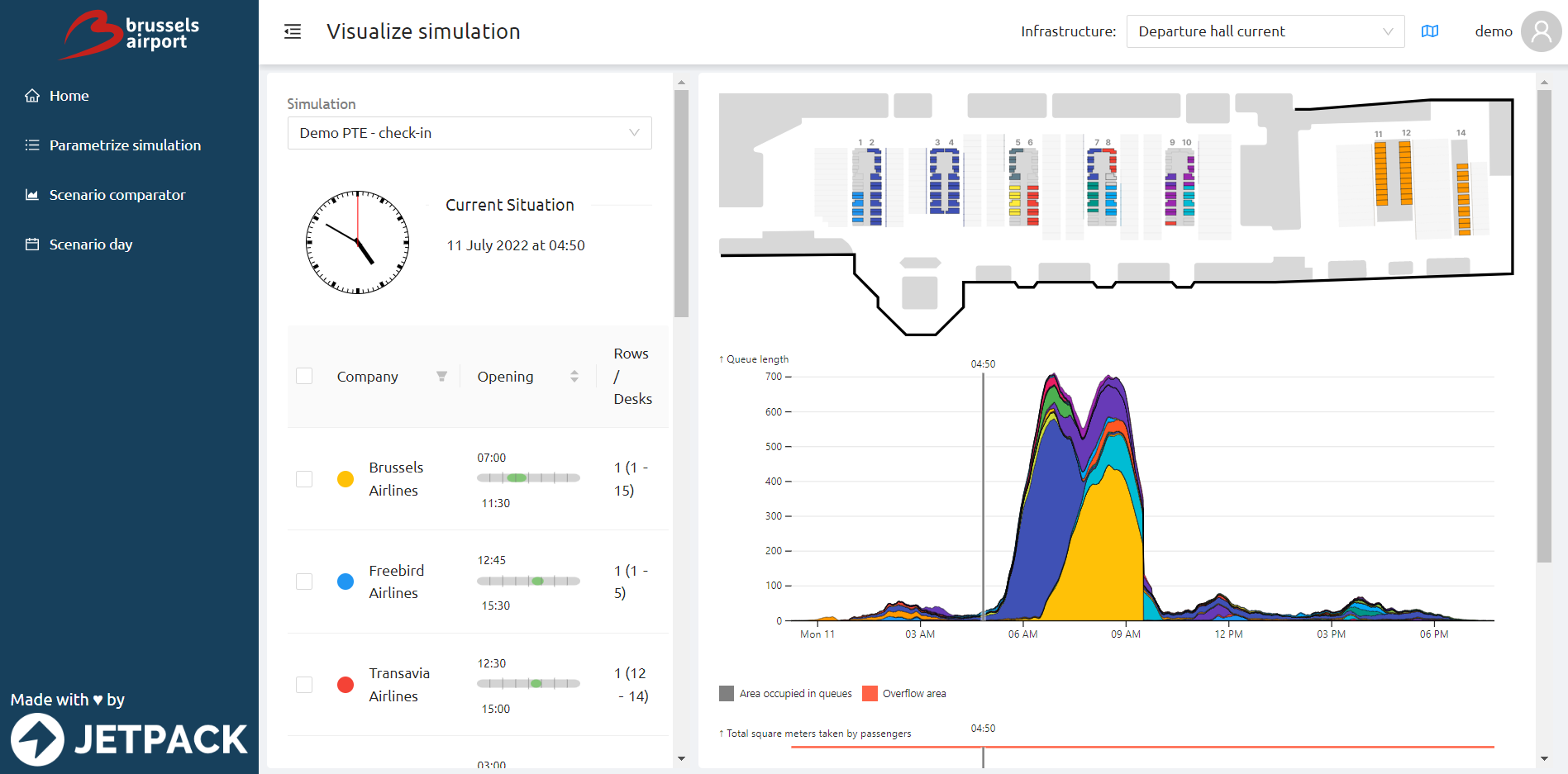 Software boom
A vast amount of software designed to optimize airport operations was on display across the exhibition floor at this year's Passenger Terminal Expo – so how does Airport Intelligence believe its solution stands out?
"With the real time solution that we have in place, we're one of the few that is really able to combine total airport management into one solution," says Defever. "We bring passenger, baggage and aircraft data together. And we combine the insights to really translate the impact of a delayed flight on both the passenger and the baggage flow. For me, it's the first solution that really offers total airport management without having to buy an extensive platform costing millions of euros – where you only use part of it. Our modular solution can be composed exactly to support the change that the airport wants," she continues.
"Our software suite has also been built by an airport for other airports – we really understand their needs, being one ourselves. The program has been used effectively and successfully for more than four years, since it was introduced in 2018 at Brussels Airport, where it has been constantly updated and continues to evolve. We can prove that for particular cases, we were able to reduce operational costs for particular processes by 10% on a yearly basis, increase spend per passenger by 5%, and reduce overall operational delays."
Defever says the latest software upgrade now allows for the integration of commercial data: "We want the APOC that manages operations to better understand its influence on commercial revenues – we have a solution in place that shows forecasted sales, which is continuously informed from actual sales, not only for the benefit of store managers, but for the APOC, so it can see the impact of decisions on commercial revenues."
An abridged version of this interview was published in the April 2023 issue of Passenger Terminal World magazine