John F Kennedy (JFK) International Airport Terminal 4 operator JFKIAT has appointed Belinda Jain as vice president of customer experience and commercial, effective October 9, 2023.
Jain will be responsible for generating and managing the company's non-aviation revenues, working with the team and business partners to develop world-class retail, food and beverage (F&B), and passenger service concepts, featuring a distinctive 'New York sense of place' across T4's extensive commercial program, which consists of nearly 100 retail, F&B and other services concepts.
She will also lead JFKIAT's customer experience strategy, partnering with stakeholders to enhance T4's passenger satisfaction, the company's marketing and public relations, and foster continuous improvement and innovation.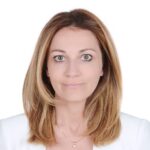 Jain brings more than 20 years of experience leading the development and operations of premium and luxury brands and airports globally and has a track record of delivering customer-centric programs. Prior to joining the JFKIAT team, Jain served as the managing director – Americas at CXG in New York, where she led CX transformation projects in the US market for leading luxury brands. She has also held roles at Chanel, Mumbai International Airport, Amman International Airport and Groupe ADP (Paris Airports). Jain holds a master's in international trade and a master's in business administration from Sorbonne University in Paris.
Roel Huinink, president and CEO of JFKIAT, said, "Belinda is joining the JFKIAT team at a critical time, as Terminal 4 undergoes a significant expansion and redevelopment with a large growth in passenger traffic, and as we continue to expand our commercial offerings to elevate our best-in-class customer experience. I am confident that her wealth of knowledge and experience will be a tremendous asset as we shape the future of T4 to align with the Port Authority's vision of transforming JFK into a world-class airport."
In recent years under the leadership of Edward Midgley, JFKIAT's Customer Experience and Commercial Department has expanded from concession management to incorporate customer-focused offerings and programming. Earlier in 2023, JFKIAT announced the opening of new F&B and retail offerings in T4's renovated Concourse A. The company also launched a T4 arts and culture program, providing immersive local art and cultural experiences year-round, with the goal of connecting passengers to New York City in the same way that T4 connects travelers to the world.
Jain commented, "I am honored to be joining a team that is passionate about curating distinctive and incredible customer experiences and promoting environmental and social stewardship. I look forward to engaging with our local communities and business partners to deliver a world-class commercial and service offering at JFK T4."
For more key personnel updates from the passenger terminal industry, click here.