Airport spa company Be Relax has opened three spa locations in the USA – one at Newark Liberty International Airport in New Jersey and two at Charlotte Douglas International Airport in North Carolina.
Passengers can find the new Newark Liberty Be Relax spa in the main area near gate A7, open daily from 7am to 9pm. The Be Relax Spa at Newark Liberty International Airport has been designed to create warmth through its use of wood, lighting and ocean-inspired relaxation. This atmosphere is intended to create a tranquil space amid the busy airport environment, enabling guests to access a range of services for relaxation before their travels.
In Charlotte Douglas International Airport, the Be Relax spas are located in the A/B Connector and D/E Connector. Opening hours are daily from 8am to 9pm. In each location, guests will have access to an array of chair massages, advanced massage loungers, and Be Relax's curated collection of wellness and travel products designed to enhance their well-being during their journey.
The two spa locations at Charlotte Douglas were acquired from existing businesses and will undergo refurbishment to align with Be Relax's design by early 2024. One of the spas includes a dedicated treatment room that provides personalized treatments based on guests' individual needs. Both locations in Charlotte have a manicure bar with three stations. Furthermore, one of the Charlotte locations also features four pedicure stations.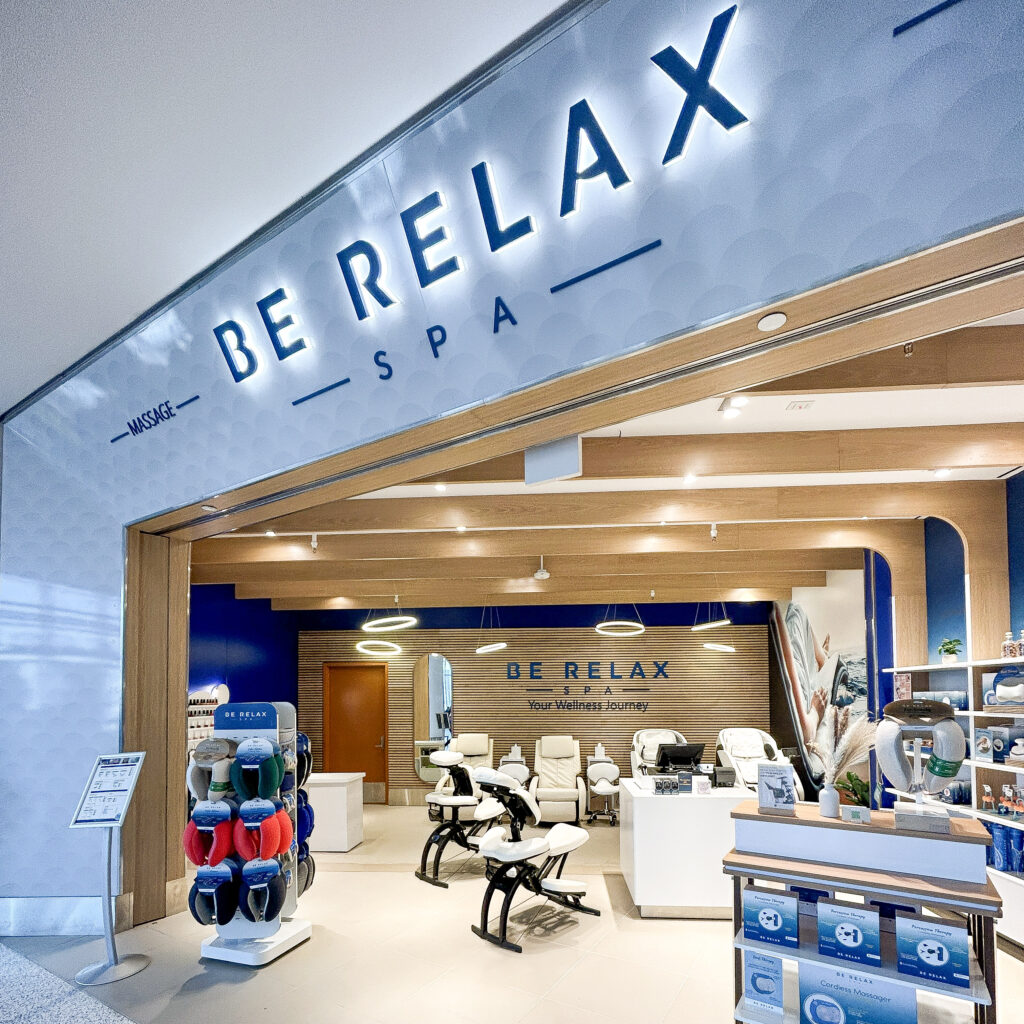 Frederic Briest, president of Be Relax, stated, "We are thrilled to introduce our exceptional wellness services to travelers at Newark Liberty International Airport and Charlotte Douglas International Airport. These new spa locations reflect our commitment to providing travelers with a serene and rejuvenating experience. Through our warm and inviting atmosphere, professional treatments and attentive staff, our goal is to enhance the well-being of every guest and make their journey more enjoyable. We are excited to establish closer connections with travelers in North America."
Candace Rainey, senior operations and strategy manager at Be Relax, said, "Opening two new locations in Charlotte Douglas International Airport, which serves 180 destinations with non-stop operations, presents significant opportunities for us. The airport's rapid growth and constant flow of passengers provide an ideal environment for Be Relax to offer a peaceful wellness destination."
Read more of the latest passenger experience updates from the passenger terminal industry, here.