In an Australian airport first, Google has launched its augmented reality (AR) feature on Google Maps, named Indoor Live View, at Sydney Airport in Australia.
The feature provides arrows, directions and distance markers superimposed on the camera view, to point people in the right direction across the terminals. Google Indoor Live View is intended to help passengers locate gates, baggage claims, check-in counters, terminal transfer points, retail outlets, dining options, bathrooms, ATMs and more. Visitors can also select the 'Wheelchair accessible' preference to find wheelchair, pram and suitcase friendly paths. They can also turn on audio navigation prompts, in addition to visual cues.
The AR technology is compatible with both Android and iOS devices. In early 2022, Google first began collecting indoor imagery during curfew hours across Sydney Airport's T1 international and T2 and T3 domestic terminals, which together span more than 445,000m2.
Capturing all the content included getting detailed imagery of close to 130 retail stores, over 70 food and beverage outlets, 62 gates and 55 bathrooms across the terminals.
Belinda Scanlon, senior manager of business systems at Sydney Airport, said, "This is a win for our passengers, who will be the first in Australia to benefit from this incredible new AR technology from Google. Whether travelers are looking for their gate, a bathroom or even a place to grab a bite to eat, they now have the directions they need at their fingertips. This is an especially great tool for travellers facing language barriers and accessibility needs, as it will help them navigate the airport more independently."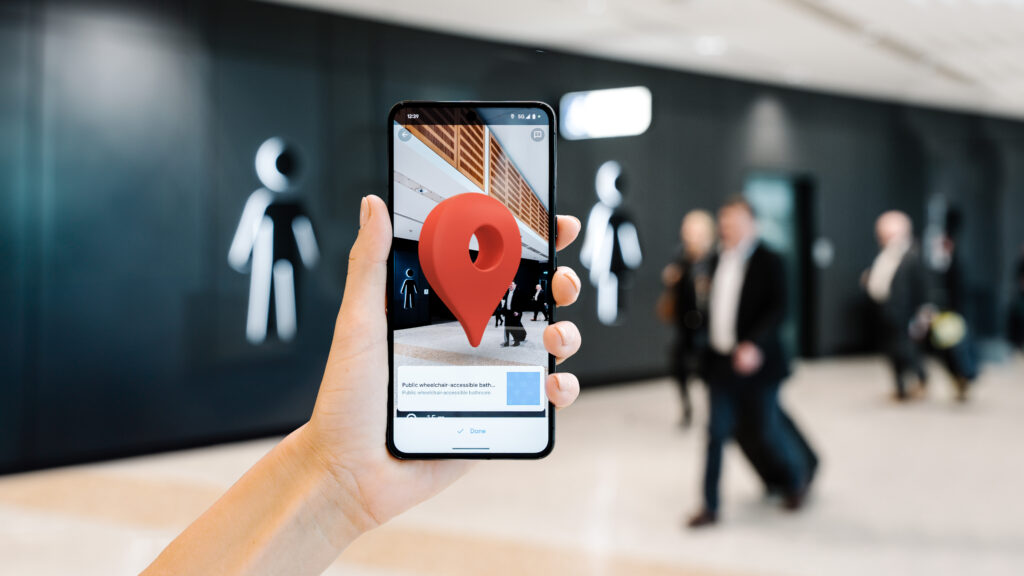 Anthony Bertuca, group product manager at Google Maps in Australia, commented, "Google Australia is proud to partner with Sydney Airport to launch Indoor Live View at Australia's largest airport. This is a game-changer for people visiting Sydney Airport, as AR directions can help people have an enjoyable and smooth travel experience. It's powered by a technology called global localization, which uses AI to scan tens of billions of indoor Street View images to understand your orientation and provide assistance in real time."
To use Google Maps Indoor Live View at Sydney Airport, passengers enter their query in the Google Maps search bar, select walking mode and tap the Live View button. When searching for general airport amenities like gates and restrooms, they enter "Sydney Airport" into the Google Maps search bar and click on the airport's 'Directory' button to access various categories. Once they've identified the destination, travelers click on the Live View button to begin real-time navigation guidance.
To find out more about Sydney Airport's latest developments, click here.