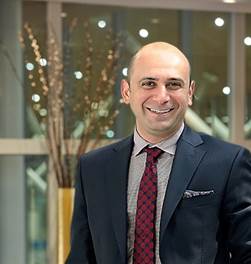 Airport lounge operator Plaza Premium Group (PPG) has announced the promotion of Bora İşbulan (left) to deputy CEO, where he will lead the group's global expansion plan.
Having joined PPG in 2020, İşbulan has been instrumental in driving the company's global expansion targets, which looks to expand from 180 lounges to more than 500 by 2024/2025. In his new role, İşbulan will be taking on a greater leadership across the company to help focus on growth and creating a wider global network via strategic consolidation and alliances with industry players.
To enforce the group's Build Back Better strategy post-pandemic, İşbulan is driving an industry-wide business remodeling exercise to consolidate resources and efforts to support demand and distribution.
Commenting on the new appointment, Song Hoi See, founder and CEO of PPG, said, "I would like to extend my warm congratulations to Bora on his promotion. PPG is continuing to expand its global footprint and evolve to deliver its service offerings holistically. Bora played a key role in the strategic growth under business transformation strategy in the context of an unprecedented pandemic. I have great confidence in Bora, there is no doubt that he will contribute greatly to the future success of PPG."