Staff and travelers have bid a fond farewell to Terminal 2 at Arizona's Phoenix Sky Harbor International Airport.
Rendered obsolete by the modernization and expansion of Terminal 3, Terminal 2 was designed by the Phoenix architectural firms of Weaver & Drover and Lescher & Mahoney, opening in 1962. It has since undergone two renovation projects, the first completed in 1988 and the second, a US$24m project led by DWL Architects + Planners, in 2007.
Phoenix Sky Harbor International Airport held a 'Farewell to Terminal 2' event, giving members of the community a chance to visit the terminal one last time before it closed, as well as the opportunity to see unique exhibitions from the airport's Museum Program. This video shows staff and visitors' reactions to the end of a Phoenix aviation era.
Read about the relocation plans for Terminal 2's most famous artwork.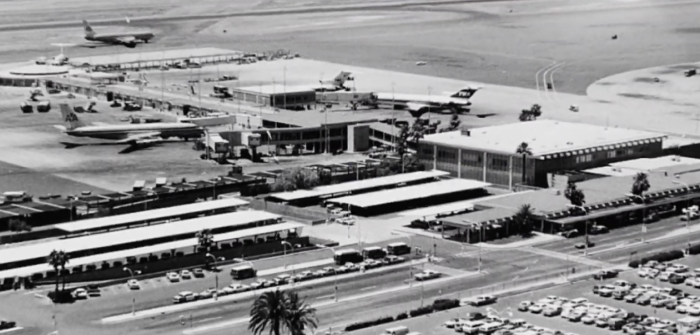 Don't miss the three-day Airport Design, Planning & Development stream at this year's Passenger Terminal CONFERENCE. The full program can be found here.