Climate change is causing significant environmental, economic and social impacts around the world. In the case of California, heatwaves, droughts, wildfires, sea level rise, public health and local economies demand attention and resources as never before.
San Francisco International Airport (SFO) recognized the financial, operational and community-driven imperative to find cost-effective, sustainable and resilient means to both mitigate climate impacts and adapt to a climate-impacted future by reducing its energy needs.
To this end, in 2016, SFO embarked on a strategic initiative to achieve zero net energy (ZNE) consumption. In 2018, SFO engaged a consultant team, led by specialists Arup and Stok, to study how to reduce energy across SFO's 100+ building campus. The team worked with SFO to develop a ZNE plan, which outlines the multifaceted steps necessary to reduce energy use across the campus's operations and supply the balance with 100% renewable energy to meet the airport's ZNE goal.
"SFO was the first airport in the world to achieve a certified Zero Net Energy facility, and we are focused on attaining this goal for our entire campus. Our Zero Net Energy Plan is our roadmap to accomplish this bold initiative, guiding and informing our actions as we push the envelope for what is possible in airport sustainability," remarked Ivor Satero, airport director at SFO.
At the outset of the project, SFO convened its leadership, stakeholders and consultants to create a consensus vision of the scope of airport facilities and assets to include in the ZNE Plan. The project team then analyzed energy consumption, design standards and construction processes for current operations and planned expansions of the airport's 100+ buildings. The results were combined, along with related studies, to suggest strategies for energy reduction across the campus that align with SFO's ZNE goal.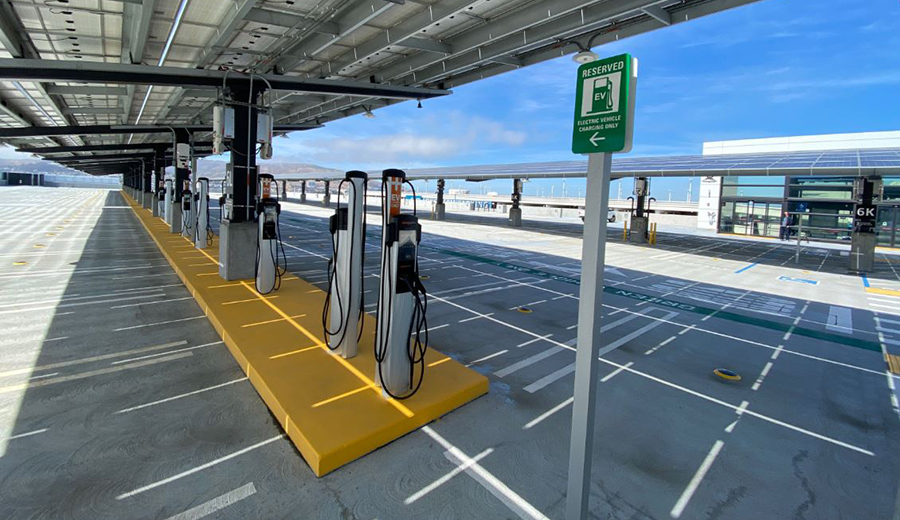 Key strategies proposed in the ZNE Plan include:
Reducing existing building energy use through equipment and controls upgrades and retro-commissioning.
Finalizing and activating a campus-wide energy management control system, including updated controls, meters and integrated networking data.
Incorporating high-performance energy efficiency strategies in all new construction.
Forming a full-time energy management and ongoing commissioning team to maintain ZNE performance.
Recovering and reusing energy within the terminal complex with a heat recovery chiller plant.
Generating and storing renewable energy on-site with distributed energy resources (solar power and battery storage).
When implemented, the ZNE plan should reduce SFO's energy use across its campus by 60%, or 1.3bn kBtu/year, which is the equivalent to the annual use of 27,000 households. Achieving ZNE is a key part of SFO's ambition to be one of the most sustainable airports in the world.
"California is making major strides to become more sustainable by requiring all new buildings and 50% of existing buildings to reach zero net energy by 2030. As California's second busiest airport, SFO is setting the pace for the aviation sector, as well as large industrial campuses, in combatting climate change, managing ongoing costs and planning for resilient operations," said Raphael Sperry, a sustainability consultant at Arup.
The full plan can be found here.