Airline Icelandair has leveraged image-generation technology to predict what the largest airports in the US could look like in 2050.
Denver International Airport in Colorado (seen in the lead image) is the largest airport in the USA, covering 13,560ha. According to AI, by 2050 the peaked roofs of the main terminal, currently made from Teflon-coated fiberglass and steel, will have been swapped for more energy-efficient glass structures to harness solar power. The airport terminals will be scattered further afield to enable more biophilic designs incorporating green spaces.
The fusion of tropical and modern aesthetics at Orlando International Airport in Florida is projected to reach new heights by 2050, according to AI. A striking feature of this transformation is the central artificial river that flows through the airport, providing convenient transportation to various terminals. In the sky, an array of airplanes can be observed, hinting at potential advancements in aircraft technology.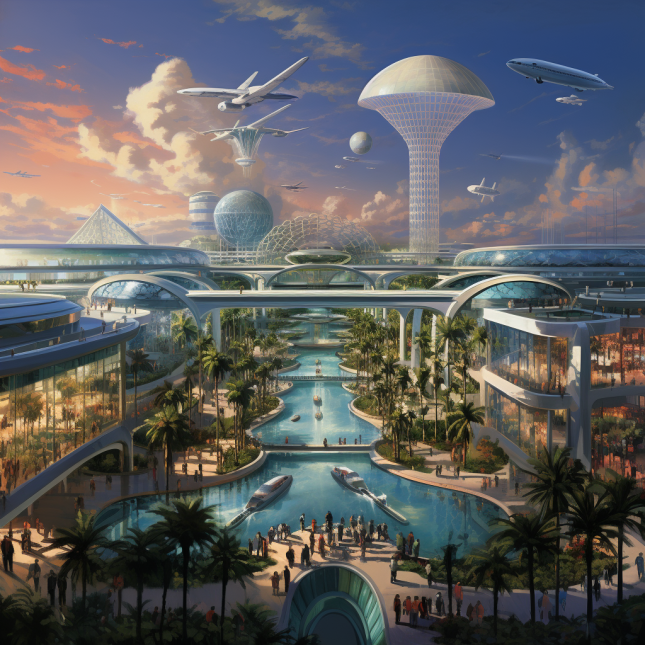 Currently, Chicago O'Hare Airport in Illinois features distinct terminals, each characterized by its own architectural style, linked to departure gates through spacious concourse areas. By 2050, AI predicts that O'Hare could be almost unrecognizable, expanding upward and outward. The remarkable transformation sees the airport become a sky-high structure, complete with domes and expansive internal roads, providing seamless connectivity across the airport.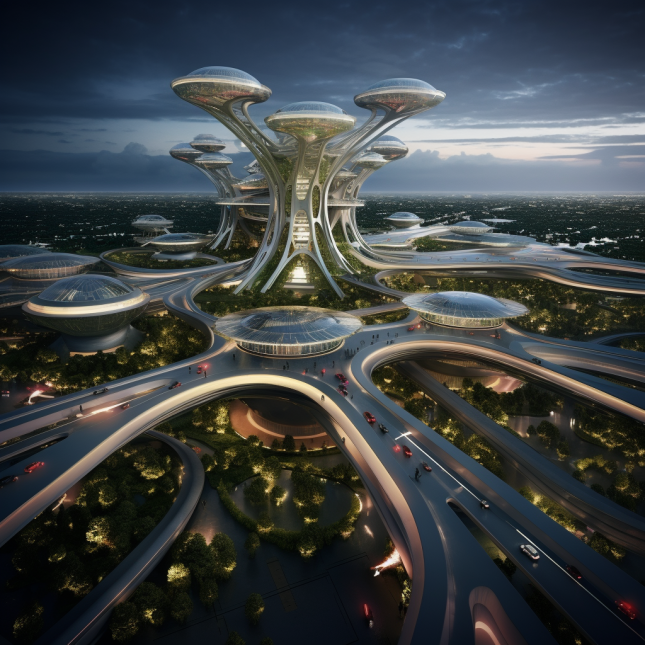 John F Kennedy Airport is the main international airport serving New York City, jutting out into Jamaica Bay. The airport's architectural projection for 2050 includes two large glass dome terminals at its core, linked to the mainland by a network of roads. In the surrounding waters, there are hints of aircraft designs that appear capable of taking off from the water, reinforced by the absence of runways. Like in the other airports, AI suggests an emphasis on glass structures and green elements.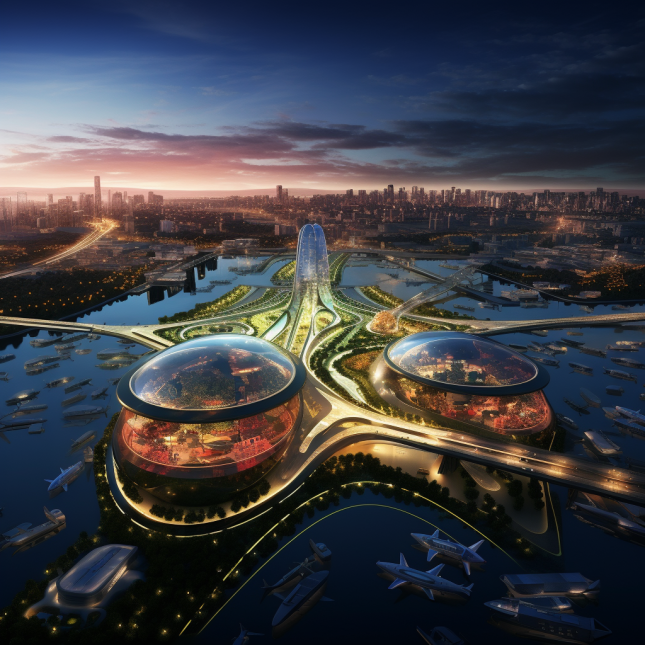 Detroit Metropolitan Airport is an international airport in Romulus, Michigan, encompassing an area of 1,962ha. The airport's terminals are characterized by their contemporary and spacious design, with high ceilings and natural light. According to AI predictions, by 2050 the airport is set for substantial growth, more than doubling its current size. The futuristic expansion envisions a network of lounge hubs and terminals surrounding a breathtaking air traffic control tower. The airport's most remarkable feature lies in its exclusive use of steel structures and staggered floors extending outside the terminal, connected by an extensive system of thoroughfares.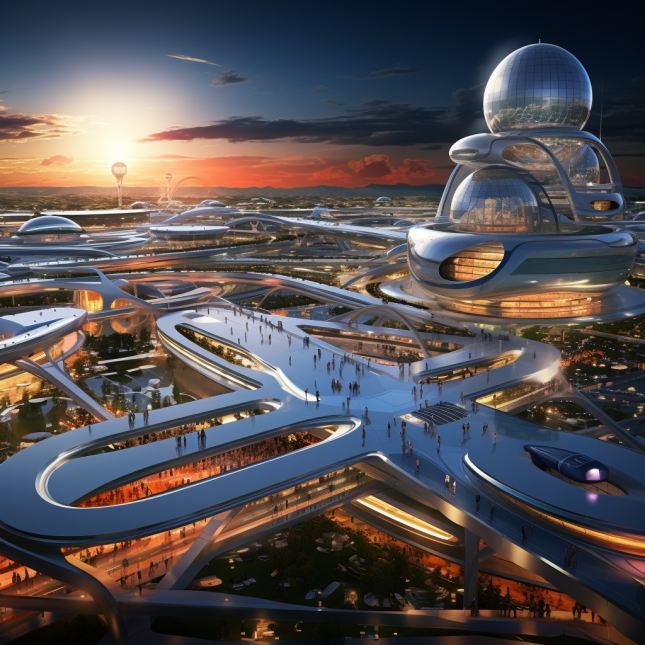 Read more of the latest construction and architecture updates from the passenger terminal industry, here.